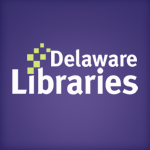 Facebook Twitter Pinterest Flickr Google+ YouTube Instagram
Archived Posts From: 2010
Written on: July 27th, 2010 in Blog Posts, Learning Journeys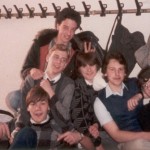 Within the last couple of weeks I have become friends again with a number of junior and high school friends from my old home town- thanks to the power of Facebook. A week-long nostalgia trip has followed, as I have emailed and online chatted with people I haven't seen or spoke to in more than 20 years (25, in most cases- the reunion was a couple of months ago.) It's been amazing to look and see how they looked then, how they look now, and what they've accomplished in the meantime.
The virtual hometown visit also made me think about my hometown library. Frequently on this blog I've posted links to articles written by authors, scientists and other public figures where they recollect the importance that their first library had one the path their life has taken, and we often write about the broad impact of library services in communities and schools, but we've never really tried to collect or present the individual stories and recollections that are just as important.
Written on: July 26th, 2010 in Blog Posts
A thorough reading of this week's New York Times Sunday Book Review section reveals the typical wealth of new and fascinating books, and the typical question- "which one to read first?" Some of the most interesting-looking are listed below, available from your local Delaware library. And remember, you can read back issues of the book review section, as well as hundreds of other newspapers and magazines, in our subscription resources- click this link and enter your library card number and PIN.
Written on: July 24th, 2010 in Blog Posts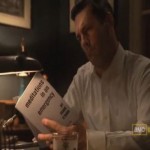 While we bade a sad farewell to 'Old Spice Guy', whose recent library advocacy will be sorely missed, several other interesting and provocative media mentions caught our eye this week.
A relatively routine guest blogging turn at Lesa's Book Critique Blog resulted in this heartfelt appreciation and praise for the value of public libraries from leading mystery author Tess Gerritsen.
Meanwhile, NPR reasonably suggests that libraries could become the "next big thing": Read it here.
Finally, this list of books featured in Mad Men is in itself an interesting time capsule, and a handy guide to the culture and customs of the 1950s and the advertising industry of that time. Books featured on the list and available at one of your Delaware libraries include:
Written on: July 21st, 2010 in Blog Posts
Every summer, Delaware's public libraries welcome schoolchildren to an exciting and educational series of activities, programs, and performances designed to bridge the gap between the end of one school year and the beginning of the next. Summer Library Reading Programs are very common across the US- in fact, this type of program has existed for more than a century in one form or another- and attempt to combat what Secretary of Education Arne Duncan has described as the "devastating impact" of summer slide, in which the average student loses the equivalent of almost a month of instruction during the summer break from structured educational activities, with disadvantaged students disproportionately affected (click here for more details.)
Dominican University received a research grant from the Institute of Museum and Library Services, and partnered with the Colorado and Texas State Libraries on a three-year, evidence-based investigation into the impact of summer reading programs on student acheivment. You can read the executive summary below, but to summarize the summary, the researchers found that participation in these programs increased children's scores on standardized reading tests and that their teachers reported increased confidence and participation in classroom activities overall on their return to school.
The full report is available at this link: The Dominican Study: Public Library Summer Reading Programs Close the Reading Gap.
Written on: July 20th, 2010 in Blog Posts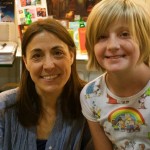 As I've noted before, one of the great perks of being a librarian and being able to go to professional conferences is the opportunity to get sneak peeks at some of the great soon-to-be published books, and the chances to rub shoulders with your own literary favorites. June's American Library Association conference in DC was no exception, with hundreds of informative workshops and sessions- and between sessions, opportunities to hear from authors and to stand in long lines to get autographs.
I outsourced this final responsibility to my daughter Lucy, because I had a packed schedule and because so many of the authors in attendance were kids and young-adult fiction writers, and there were some of Lucy's favorites in attendance. I think that meeting and talking to authors is an incredible opportunity for book-loving children- the notion that the creation of magical, imagined worlds is an accomplishment of apparently ordinary people and one ultimate expression of the ordinary, tangible skills that are being accumulated and polished during the mundane routines of school and homework.
Rebecca Stead, who has two incredible books for young adults (top left with Lucy) was lovely, and Lucy also had a couple of encounters with Laurie Halse Anderson which left her very excited. At the conference, Anderson presented her new historical novel Forge, which will be published in October and is a sequel to her very well-received Chains. Forge continues the story of runaway slave Curzon as he encounters General Washington's army at Valley Forge- you can find out more about this great book (Lucy devoured it in a couple of days, and it is a doorstop) at this LibraryThing page
Written on: July 20th, 2010 in Blog Posts
New additions to the Delaware Library Catalog's downloadable e-audio books this week:
Other new e-audio books can be seen at this link.
Written on: July 19th, 2010 in Blog Posts
UPDATE: this version of the catalog is now "live" since August 20th 2010
With the pending arrival of the New Castle County public libraries scheduled for September, it's an ideal time to update and upgrade the online aspect of the Delaware Library Catalog (OPAC, in library-ese). This next generation online catalog introduces upgrades that will make the catalog richer and easier to use.
You can "test-drive" the new OPAC at this link: http://ilstest.lib.de.us. Let us know what you think! You can start a conversation in the comments section below, or email us at: feedback@lib.de.us. Your current Kent, Sussex, or Wilmington library card and PIN can be used to log in to review the advanced services, and New Castle County library card holders accounts are also loaded into this test environment. REMEMBER! This is not the most current library card account data for you, and you can't ACTUALLY place holds or receive email updates from this site!
Written on: July 15th, 2010 in Blog Posts
This brought me back from my current blogging hiatus. With the American Library Association Conference now over, and work progressing nicely on the upcoming New Castle County libraries migration to the statewide catalog, blogging is back on the radar! Now, over to Old Spice guy:
Written on: July 7th, 2010 in Blog Posts, Informal learning, Learning, Reading, Reviews
What is it about Summer that has us all running in a thousand directions? To the point where we even shirk our blog posting responsibilities? Doesn't it feel like Summer thumbs its nose at introspection anyway? That it tosses out a giant *raspberry* to serious reading? Well, maybe that's a good thing.
During my hiatus from here, I tackled the manual for my camera. And, explored Contemporary Landscape Photography: Professional Techniques for Capturing Spectacular Settings and How to Photograph Absolutely Everything. I followed link after link in my current near-daily diet of photo-storytelling blogs. And explored the National Geographic Image Collection. I really read my subscribed-to magazines. And explored Fancy Nancy and the Sensational Babysitter. I really read non-subscribed-to magazines with English Breakfast tea and super-fresh oatmeal raisin cookies at Barnes and Noble. And, I explored Tea and Crumpets: Recipes and Rituals from Tearooms and Cafes. And since it IS Summer, I explored Tomato: a Fresh-from-the-Vine Cookbook. Summer heaven. Summer reads. How about you?