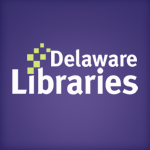 Facebook Twitter Pinterest Flickr Google+ YouTube Instagram
ALA Was a Big Hit Again This Year!
Written on: July 20th, 2010 by: in Blog Posts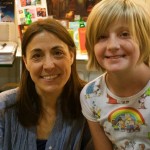 As I've noted before, one of the great perks of being a librarian and being able to go to professional conferences is the opportunity to get sneak peeks at some of the great soon-to-be published books, and the chances to rub shoulders with your own literary favorites. June's American Library Association conference in DC was no exception, with hundreds of informative workshops and sessions- and between sessions, opportunities to hear from authors and to stand in long lines to get autographs.
I outsourced this final responsibility to my daughter Lucy, because I had a packed schedule and because so many of the authors in attendance were kids and young-adult fiction writers, and there were some of Lucy's favorites in attendance. I think that meeting and talking to authors is an incredible opportunity for book-loving children- the notion that the creation of magical, imagined worlds is an accomplishment of apparently ordinary people and one ultimate expression of the ordinary, tangible skills that are being accumulated and polished during the mundane routines of school and homework.
Rebecca Stead, who has two incredible books for young adults (top left with Lucy) was lovely, and Lucy also had a couple of encounters with Laurie Halse Anderson which left her very excited. At the conference, Anderson presented her new historical novel Forge, which will be published in October and is a sequel to her very well-received Chains. Forge continues the story of runaway slave Curzon as he encounters General Washington's army at Valley Forge- you can find out more about this great book (Lucy devoured it in a couple of days, and it is a doorstop) at this LibraryThing page