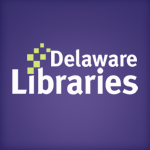 Facebook Twitter Pinterest Flickr Google+ YouTube Instagram
Test-Driving the New Online Catalog
Written on: July 19th, 2010 by: in Blog Posts
UPDATE: this version of the catalog is now "live" since August 20th 2010
With the pending arrival of the New Castle County public libraries scheduled for September, it's an ideal time to update and upgrade the online aspect of the Delaware Library Catalog (OPAC, in library-ese). This next generation online catalog introduces upgrades that will make the catalog richer and easier to use.
You can "test-drive" the new OPAC at this link: http://ilstest.lib.de.us. Let us know what you think! You can start a conversation in the comments section below, or email us at: feedback@lib.de.us. Your current Kent, Sussex, or Wilmington library card and PIN can be used to log in to review the advanced services, and New Castle County library card holders accounts are also loaded into this test environment. REMEMBER! This is not the most current library card account data for you, and you can't ACTUALLY place holds or receive email updates from this site!

Some of the notable additional features include:
The Delaware Library Catalog now includes NoveList Select content. Without the need to log in or connect to other subscription sites, catalog users now have access to high-quality, professionally created content from NoveList- the library industry leader in "readers advisory" content. This includes recommended reads and author read-alikes; series details; author biographies; curriculum connections and reader group guides, included on the "front page" of most full detail screens for fiction and non-fiction books.
The catalog retains its useful spell-checking function. Title and author keyword entries are compared to a library-specific database of names and terms, and users may receive a "did you mean?" link which will re-enter their search with corrected spelling.
Placing a hold options have been simplified- now when placing a hold for the first time, all that is required is your library card number and PIN and a designated pickup library. Advanced hold features such as suspension and custom expiration dates have moved to the 'edit hold' functions.
While the new OPAC is more mobile-friendly than its predecessor, the move to the new product also enables us to plan to offer even more advanced mobile products, notably the BookMyne iPhone app, a fully featured library catalog for iPhone that includes full access and functionality for using your library account.

The current test version of the catalog is about 95% complete, so don't hesitate to point out bugs or raise any other issues that might help improve the user experience for everyone. Tentatively, we plan to switch over to this new version for existing libraries sometime in late August, and New Castle County library users will see this online catalog when their libraries join the Delaware Library Catalog in early September.