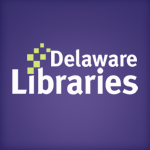 Facebook Twitter Pinterest Flickr Google+ YouTube Instagram
Archived Posts From: 2010
Written on: April 18th, 2010 in Blog Posts
Via facebook, this recent photo of my awesome friend Lauren, doing something that probably couldn't be done via iPad or Kindle! She's reading My Horizontal Life by Chelsea Handler, at a dig site near Phonsavanh in the Lao People's Democratic Republic. Lauren- I'm pretty sure that this title is not featured on any of the deployment reading lists that I've written about in the past.
Lauren is a 92-M Mortuary Affairs Specialist in the US Army, currently serving at the Hickam Air Force Base in Hawaii and recently returned from an expedition to locate remains of Vietnam-war era MIA personnel and to return them with all due honor to the families of the fallen.
Written on: April 16th, 2010 in Q & A's
Screening for Life provides payment for cancer screening tests to qualified Delaware adults. The program is a cooperative effort of the Delaware Division of Public Health and the U.S. Centers for Disease Control and Prevention (CDC).
Screening for Life covers Pap tests, Breast Exams, Mammograms, Prostate tests, and Colorectal tests.
To apply for Screening for Life please call the Delaware Helpline at 211 or 1-800-464-HELP and ask for Screening for Life.
More information on the program may be found on the Delaware Division of Public Health website: http://dhss.delaware.gov/dhss/dph/dpc/sfl.html
For eligibility guidelines please check: http://dhss.delaware.gov/dhss/dph/dpc/sfl_eligibility.html
Thanks for using Ask a Librarian Delaware.  Have a question? Ask us!
Written on: April 15th, 2010 in Learning Journeys, Reading, Reviews
Thank you. Thank you for believing in the right to read…for believing that the free exchange of information is essential to a democracy. From one citizen to another, thank you for supporting our public libraries. I intended to lead this post toward libraries as the great equalizers of access and education, the preschool door to learning, etc., etc. But, books kept coming to my mind. Rather, stories kept coming to my mind. The magic of story to be specific. What greater gift does the public library provide?
So instead, I polled my coworkers at the Division of Libraries, Delaware Public Archives and the Government Information Center. Please, share the title of your favorite book as a child. The room become animated, discussion lively. I returned to my desk and emailed the same question to Raina Allen, Director of Community Engagement & Programs in Lt. Governor's Denn's office. When she responded, Raina told me that Julia Blevins, the Lt. Governor's Policy Advisor, wanted to share too. The Lt. Governor? Ultra-busy day but this two word response came to Raina: Phantom Tollbooth. 
The big winners were Dr. Seuss and Carolyn Keene. While individual titles were selected for the Doctor, Keene's were identified as the "Nancy Drew series." Stir Tom Sawyer, Bridge to Terabithia, The Mouse and the Motorcycle, Encyclopedia Brown, Go, Dog, Go and Charlotte's Web into the mix. Now, that is one great children's recommended reading list; and all are available at your local public library. What would you add? My choice? Julia and I both chose Eloise by Kay Thompson.
The right story – the right book – takes up residence within us. And while we bring our own interpretations to a story, we can enjoy the shared experience as Julia and I did yesterday. Our Deputy Secretary of State, Rick Geisenberger, captured it beautifully when he responded to this query. I'll leave you with his words. "The year she was born in 1903, my grandmother was given a beautifully illustrated Children's Book of Shakespeare printed and published in 1901. For whatever reason, she chose to give me the book when I was young and I still have it today and read its child-friendly versions of Romeo & Juliet, a Midsummer Night's Dream and many other favorites to my own kids. It's presence on my bookshelf is a constant reminder that the joy of reading and story telling are gifts that we pass to each new generation."
Tags:
favorite books
,
Lt Governor Denn
,
National Library Week
,
public libraries
Written on: April 14th, 2010 in Blog Posts
I was very fortunate to be able to spend a lot of my vacation last week "road-testing" a new iPad, and I'm happy to report my findings! First, let's say that while the iPad is very cool indeed, there are some significant limitations overall- as an e-reader device, however, I don't think that there's an equal.
The iPad works pretty much out of the box, and once it was unpacked, I got down to the business of downloading a number of library-oriented applications. The iReader native Apple e-bookstore and reader app is very nice, although I think that the virtual bookshelf imagery is a bit hackneyed at this point. However there were all of the titles one could hope for- a little pricier I think that Amazon. The user-interface for the reader is very nice indeed, and extremely intuitive. The reader 'swipes' the page to turn it back and forward, and there are tools at the top of the screen for font size, bookmarking etc. The large size of the iPad screen makes this the closest thing to reading a real book- the appearance and 'feel' is very book-like: when you factor in the fact that this is only one of the many things that the iPad does (albeit one at a time- more later), you have to think that Jeff Bezos over at Amazon.com is chewing his fingernails down to the bone.
(more…)
Written on: April 13th, 2010 in Blog Posts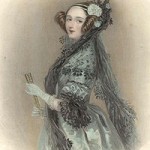 With the recent emphasis nationally and in Delaware on STEM initiatives, particularly ones focused on girls, I'm embarrassed to note that I missed the recent "Ada Lovelace Day" which was held March 24th. Established last year, Ada Lovelace Day celebrates the achievements of women in science and technology, and is named for the woman who wrote the first computer programs, for Babbage's Analytical Engine, in 1843. You can find a number of books about her at your library.
Written on: April 12th, 2010 in Blog Posts
The prizes were announced today:The First Tycoon wins the biography category, Paul Harding's Tinkers takes the honors for fiction, and Lords of Finance: the Bankers who Broke the World wins in history.
The Philadelphia Daily News shared the investigative reporting citation. The full list of award-winners in all the categories is here
Written on: April 12th, 2010 in Blog Posts
The Bridge, David Remnick's new biography of President Barack Obama leads off this Sunday's Sunday Book Review section this week. This "exhaustively researched" book concludes with the new President's inauguration, and provides fresh perspective on his rise to the nation's highest office, with reinterpretation of his autobiographical writing and new details about how a strategy of "omnidirectional placation" enabled Obama to move into offices never held before by one of his race.
Harvard entomology professor and noted scholar of evolutionary theory Edmund Wilson detours into fiction in Anthill, the story of "a southern Alabama boy comes of age in the thrall of ants, nature and solitude, determined to save what he loves from destruction."
Last Summer of the Death Warriors is a new Young-Adult title from Francisco X. Stork, an insightful story about "a boy struggling to find his way through a tangle of love, loss and retribution."
Written on: April 12th, 2010 in Blog Posts
Carla Markell's Letter to Delawareans
Organizations looking for volunteers for Week of Service projects, and individuals and groups looking for opportunities can find them on the Volunteer Delaware website. Carla Markell recently started a project of her own, with the assistance of some of Delaware's Future Farmers of America, to assist the Food Bank of Delaware and other programs involved with feeding the needy and homeless- click here to see a slideshow from the recent planting of the new vegetable garden at Woodburn.
Written on: April 9th, 2010 in Blog Posts
I was all prepared to talk about re-reading with audio books when I re-read this post by Laura Allen, our virtual assistant for the Library Associate Training Institute. No need for me to re-do. Enjoy.
Laura here: Not too long ago I came across a question that I found intriguing: "What one book changed your life as a child?" The answer was simple because Mrs. Dee was my favorite teacher ever, and in third grade she allowed us to choose between two books for our reading assignment and book report. I chose Watership Down by Richard Adams and as a result was magically transported to a world of talking rabbits and characters that entered my heart and curled up and stayed. This book is the reason I became an avid reader as a child and a lifelong bibliophile.
During my reading life I've discovered how much I enjoy a well made audio book. It's not the same as reading a book. And I say well made because for me it has to be recorded expertly for clarity and crispness and also employ a reader who uses different voices for the characters, which really makes the story come alive. I've listened to non-fiction audio books while I exercised or home-cared but then happily discovered fiction worked in this format as well.
I discovered I could combine my continued enjoyment of audio books with revisiting old favorites when I found Watership Down on audio in my local library. Once again I was swept away by Adam's universal story of survival, happiness, friendship, and love. I haven't read this book in twenty years or more but it captured my imagination as strongly now as it did when I was ten and twenty. I think that's what makes certain works timeless and classic because they resonate with us so deeply at any age.
Over the past two years I have listened to Outlander one of my favorite historical fiction series by Diana Gabaldon. The entire series is delightfully read by Davina Porter and I haven't slacked over two years because each of the six books is approximately 48 CDs in length. Wow is right! I hadn't read the first in the series since it was published in 1991 but once again the characters were so familiar, real, and beloved that I was effortlessly drawn in to the story after all these years and so richly rewarded by the experience.
Do you make it a habit to re-read your favorites? If so, how often and which titles? Have you experimented with listening to audio books? Please share your thoughts and  criteria for a good listen. We're all ears!
Written on: April 7th, 2010 in Blog Posts
Click on the links below to get lists of new items available from the Delaware Library Catalog in various formats: