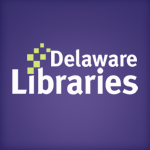 Facebook Twitter Pinterest Flickr Google+ YouTube Instagram
It's Thursday: and National Library Week!
Written on: April 15th, 2010 by: in Learning Journeys, Reading, Reviews
Thank you. Thank you for believing in the right to read…for believing that the free exchange of information is essential to a democracy. From one citizen to another, thank you for supporting our public libraries. I intended to lead this post toward libraries as the great equalizers of access and education, the preschool door to learning, etc., etc. But, books kept coming to my mind. Rather, stories kept coming to my mind. The magic of story to be specific. What greater gift does the public library provide?
So instead, I polled my coworkers at the Division of Libraries, Delaware Public Archives and the Government Information Center. Please, share the title of your favorite book as a child. The room become animated, discussion lively. I returned to my desk and emailed the same question to Raina Allen, Director of Community Engagement & Programs in Lt. Governor's Denn's office. When she responded, Raina told me that Julia Blevins, the Lt. Governor's Policy Advisor, wanted to share too. The Lt. Governor? Ultra-busy day but this two word response came to Raina: Phantom Tollbooth. 
The big winners were Dr. Seuss and Carolyn Keene. While individual titles were selected for the Doctor, Keene's were identified as the "Nancy Drew series." Stir Tom Sawyer, Bridge to Terabithia, The Mouse and the Motorcycle, Encyclopedia Brown, Go, Dog, Go and Charlotte's Web into the mix. Now, that is one great children's recommended reading list; and all are available at your local public library. What would you add? My choice? Julia and I both chose Eloise by Kay Thompson.
The right story – the right book – takes up residence within us. And while we bring our own interpretations to a story, we can enjoy the shared experience as Julia and I did yesterday. Our Deputy Secretary of State, Rick Geisenberger, captured it beautifully when he responded to this query. I'll leave you with his words. "The year she was born in 1903, my grandmother was given a beautifully illustrated Children's Book of Shakespeare printed and published in 1901. For whatever reason, she chose to give me the book when I was young and I still have it today and read its child-friendly versions of Romeo & Juliet, a Midsummer Night's Dream and many other favorites to my own kids. It's presence on my bookshelf is a constant reminder that the joy of reading and story telling are gifts that we pass to each new generation."
Tags:
favorite books
,
Lt Governor Denn
,
National Library Week
,
public libraries