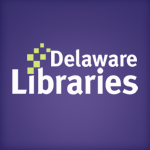 Facebook Twitter Pinterest Flickr Google+ YouTube Instagram
Archived Posts From: 2010
Written on: April 6th, 2010 in Blog Posts
It's not to late to consider a career change, even if you're Keith Richards. Which is funny because all this time Keef has been wanting to be a librarian, I've been wanting to be Keith Richards… Is it to late for a career swap?
Please use the comments to add your own caption for the picture to the left: I'll start with this one, "You'll find me in 362.29!"
Written on: April 6th, 2010 in Blog Posts
During a late-night online conversation with Laurel-based twitterer @thatselbert over the weekend we briefly digressed into a few comments on the "perks" of working in a library. I don't think that there's much of an argument- if you work in a library, publishers want to give you books, sometimes months before they're available in stores, so that you can write about them and recommend them and contribute to the 'buzz' around this or that title- more often than not, perhaps, titles that aren't going to consume all of the publicity oxygen available.
Now that publishers are starting to prepare their summer releases, and we're also in conference season, advance copies have been thick on the ground. Here are a few that I've read recently that I was impressed by, and I'm hoping that you will get to see these in your Delaware library- most are slated for a May publication date:
White Cat by Holly Black. Nothing to do with the Spiderwick Chronicles that she has been most well-known for, Black kicks off a promising new series with a very strong opening that will appeal to teen readers with a liking for fantasy/magic titles with a darker edge. The first book in a new Curse Workers series introduces Cassel Sharpe, youngest of a family of 'workers'- the magically gifted who can create luck, create nightmares…or hurt and even kill with a single touch. Black's skillfully realized society is an alternate version of our own, with slight twists to accommodate her mythology (such as the ubiquitous wearing of gloves to protect from magical touch, and the existence of lobbying groups both for and against the licensing of curse-workers). There's a book trailer at YouTube which introduces the series and matches the tone of the writing very nicely. Click here to view.
Michael Gruber's The Good Son is another book to look for in May- if you read and enjoyed Nick McDonnell's An Expensive Education you'll like this espionage thriller set in the jihadi badlands of the Pakistan/Afghanistan border regions. Gruber's book is tightly plotted but also filled with a deep understanding of the history of the region and the complexity of the "Great Game". Pakistani politics and its intersections with the frontier, tribal culture of the Pathan people. In Gruber's book, pushtanwali, Jungian psychotherapy, and the echoes of the CIA's decades of entanglement with the Afghan Mujahideen collide when a party of Western and Pakistani intellectuals are kidnapped for ransom.
Beatrice and Virgil is the long-awaited follow up to the incredibly popular Life of Pi, by Yann Martell. It's a tricky, allusive, metaphorical story of a blocked writer trying to get to find a way to write about the Holocaust.
This Body of Death is the newest Inspector Linley mystery from Elizabeth George, and will be available on April 20th. I'll have to admit that I haven't read this yet- it was seized from me by my wife as soon as she saw it. Every indication from her suggests that George has not worn out these characters yet after 17 outings.
Written on: April 5th, 2010 in Blog Posts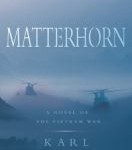 Here are some of the books featured in the most recent New York Times Sunday Book Reviews. Click on the titles to see holdings in the Delaware Library Catalog, learn more about the books, or place a hold.