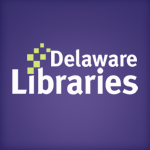 Facebook Twitter Pinterest Flickr Google+ YouTube Instagram
Archived Posts From: 2009
Written on: October 30th, 2009 in Blog Posts
Author Katherine Hall Page is a popular writer in the mystery/cookbook genre. Her protagonist Faith Fairchild is a "minister's wife, sometime sleuth, and culinary artist" and has been featured in 18 adventures, and Page has won the prestigious Agatha Award three times
Her new book, the Body in the Sleigh, is dedicated to libraries and librarians. Page writes movingly about her childhood experiences in her local library, and concludes the dedication:
Ultimately librarians are matchmakers. They introduce us to new authors and subjects. They connect us with needed information and, if we like, will teach us how to find it ourselves. They embrace new technology and draw us in, as well. Traveling to libraries all across the country, I have been reminded how they also function as gathering places. New libraries have small auditoria that are available to community groups for meetings and events. Comfortable places to sit and read, yes, but many libraries are adding cafes where patrons can meet for coffee. I loved my little Livingston farmhouse library and the small, gray shingled Chase Emerson Library in Deer Isle, Maine, but I admit to detours whenever I'm in town to see the McKim courtyard and Sargent murals at the Boston Public Library—the oldest municipal public library in the country and the largest—and the Rose Reading Room at The New York Public Library, pausing outside on Fifth Avenue to pat one of the stone lions, "Patience" and "Fortitude". Our jewel is the crown is, of course, The Library of Congress—again unique in the access it provides and its preservation of books and documents. (There is still a card catalogue as a backup to the Virtual one). The Great Hall is splendid. Participating in a panel at the library was an honor and memory I will always hold dear.

Libraries have functioned as centers of learning since Alexandria, but now more than ever in these economic times, they are providing instruction that individuals cannot afford to take elsewhere. Courses in ESL, literacy, computer literacy, taxes, writing of all sorts, and book groups for every taste are standard fare. Andrew Carnegie suggested "Let There Be Light" with the rays of a rising sun be set in the stone above the entrances to his free libraries. It's as apt now as it was in the 19th century. Yes, librarians are keepers of the light as well as matchmakers— and it's a match made in heaven. The dedication of this book is long overdue.
You can read the full dedication here.
Kirkus Reviews gave Page's newest book the following review:
Drug dealers insufficiently supplied with the Christmas spirit make life dangerous for Faith and Mary. No more mystery than usual for Faith, but the feel-good Christmas theme, pleasant characters and recipes will keep the faithful content.
Written on: October 29th, 2009 in Blog Posts
This was the main finding of the recent Pew Research Center study on popular attitudes towards science and scientists in the United States.
You can test your own base level of awareness of current popular scientific knowledge at the Pew Science Quiz. Depending on how you perform, you may want to check out one of these recently published science titles using your Delaware Library Catalog membership:
Or you can browse a list of popular science titles at this link
MAKE magazine recently interviewed some of America's leading scientists to find out what fascinates them about what they do. You can hear the interviews at this link. I wonder if they, like the Nobel Laureates featured in my blog post of last week, have had their interests shaped by their childhood experiences in public libraries?
Written on: October 28th, 2009 in Blog Posts

Click on the links below to get lists of new items available from the DLC in various formats:
All New Items
New Audio Books
New Books
New DVDs
Written on: October 27th, 2009 in Blog Posts
I guess that I can't say I was too surprised when Lucy hauled home the immortal sci-fi novel Dune from her school library last week- my recollection was that I was in 4th grade when I read it for the first time. It's an interesting bedtime story to read out loud though- I tried to emphasize the fact that for some novels, the enjoyment comes from being thrown into an unfamiliar world without any authorial exposition, and from discovering the world for oneself in the same way that the characters must.
She's dabbled in some sci-fi before, but the field is so diverse and sometimes hard to read- I was fortunate to discover this primer from the science-fiction gossip blog io9, which contains some very good recommendations on good titles to introduce young children to the genre. I was particularly excited to see John Christopher's Tripods trilogy included in the list. I had completely forgotten about this incredible author and his mature, dark, and intelligent adventures.
Written on: October 26th, 2009 in Blog Posts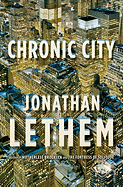 Here's another rapid summary of some of the featured books in this Sunday's New York Times Book Review, which are now available to borrow or reserve from the Delaware Library Catalog.
Written on: October 22nd, 2009 in Blog Posts

Public libraries continue to be a valuable resource for women wanting to prevent breast cancer or for those who are considering their options to fight it. While finding a professional medical opinion is still every woman's best option, they can use resources that are readily available through their library to explore and evaluate alternative and complementary therapies, find solace in the stories of women who have battled and survived, and learn more in-depth details about the nature of the disease and its treatment.
In many ways public libraries, which are open to everyone, and with resources available freely along with a staff qualified and trained in assisting library users to access and understand them, are uniquely positioned to help women with health issues- especially in states like Delaware which have excessive incidences of a number of negative health indicators, and which continue to struggle to provide access to underserved and underinsured groups.
Here are a selection of books written in the last year on various aspects of the disease that can be checked out of any of the Delaware Library Catalog member libraries:
Some New 2010/11 Titles:
2009 Book List:
UPDATE: to wrap up the month, check out this delightful video from the staff at the Providence St. Vincent Medical Center in Portland, Oregon. Dancing librarians at 1:15!
UPDATE: the Delicious.com web bookmarking site has thousands of breast cancer-related websites that have been listed by users. Click here for the full list.
Written on: October 20th, 2009 in Q & A's
A: The French ship, the Isere, was led by Commander Lespinasse De Saune.
For further information please see A Chronicle of One Hundred and Fifty Years the Chamber of Commerce of the State of New York 1768-1918 by Joseph Bucklin Bishop and Twenty-Eighth Annual Report of the State of New York for the year 1885-86.
Thanks for using Ask a Librarian Delaware. Have a question? Ask us!
Written on: October 20th, 2009 in Learning Journeys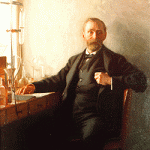 Nobel Prize season is upon us, with ongoing announcements for the winners in various categories, and the awards ceremony itself just around the corner. I came upon (via twitter) this page on the Nobel Prize website that discusses the reading habits of various winners. It's a fascinating insight into the early learning styles of some of the most accomplished geniuses of the modern age, and there were two points that particularly captured my attention:
First that many of the winners in widely different fields had an early, indiscriminate, and devoted love of reading in general, reading widely and voraciously, exploring and exhausting authors, subjects, and genres before finding the topic that began to unleash their inner genius. And second, that this need to explore, generalize, and finally specialize was supported in its earliest days by public libraries:
Martin Perl (Physics, 1995) writes of his upbringing in Brooklyn:
Along with my parents insistence, soon internalized, that I do very well in school, went my love of reading and my love of mechanics. I read everything: fiction, history, science, mathematics, biography, travel. There were two free public libraries within walking distance of my home; I remember taking six books home from every visit, the limit set by the library.
Among the books that Perl checked out "again and again" were Lancelot Hogben's popular introductions to mathematics and science, as well as magazines like Popular Science and Popular Mechanics . With these starting blocks, Perl went on to discover new subatomic particles and to redefine our understanding of the fundamental building blocks of matter.
William Phillips (Physics, 1997) also remembers childhood visits to his public library in Huntingdon, Pa:
I clearly remember the value my parents placed on reading and education. My parents read to us and encouraged us to read. As soon as I could read for myself, walking across town to the library became a regular activity.
Rosalyn Yalow (Physiology/Medicine, 1977) notes Eve Curie's biography of her mother Marie Curie as a significant late influence, but also emphasizes the important role of public libraries in her early intellectual development:
I was an early reader, reading even before kindergarten, and since we did not have books in my home, my older brother, Alexander, was responsible for our trip every week to the Public Library to exchange books already read for new ones to be read.
Yalow's groundbreaking work on peptide hormones gave birth to a new era in endocrinology and led to significant advances in the treatment of diabetes.
Carl Wieman, another laureate in Physics, was raised in a remote part of Oregon, and speaks appreciatively of the role of public libraries in his early intellectual development:
A stop at the public library was always part of these trips. Although I was unaware of it at the time, my parents must have made special arrangements for their children to use the library since we lived far outside the region it was supposed to serve. The librarians would also overlook the normal five-book limit and allow me to check out a large pile of books each week that I would then eagerly devour.
Finally, Richard Axel (Medicine, 2004) writes movingly of his discovery of reading and intellectual inquiry after moving to New York as a refugee from the Nazi Holocaust. After beginning work at age 11 he grudgingly began to attend Stuyvesant High School in Manhattan, where a new world of art and culture revealed itself to him through that city's great public institutions- including the New York Public Library:
I would read in a most beautifully appointed place, the Reading Room of the Central New York Public Library on 42nd Street. One passes the pair of sculpted lions, ascends a flight of stairs into a huge high-ceilinged room of impressive silence where I read incessantly without direction but with a newfound fascination that made up for years of illiteracy.
On behalf of public libraries everywhere, I'd like to say to all of these outstanding geniuses- "you're welcome!" I hope that our public libraries will continue to nurture generation after generation of Nobel laureates.
Written on: October 20th, 2009 in Blog Posts
Click on the links below to get lists of new items available from the Delaware Library Catalog in various formats:
Written on: October 19th, 2009 in Blog Posts
This week's New York Times Book Review leads with a review of Jeannette Wall's new semi-biographical work Half-Broke Horses. Walls also wrote the acclaimed memoir Glass Castle, and her newest work delves further into her family history- what Walls doesn't actually know about the main character, her Grandmother Lily Casey Smith, she creates out of her keen sense of her grandmother's character and family fables of Smith's experiences as a farmsteader in New Mexico and Arizona- the result, according to the Times' reviewer is reminiscent of Laura Ingalls Wilder's Little House books, this time for adults.
According to Booklist (reviews are available in the "look inside" section of the Delaware Library Catalog), Walls' book is
Told in a natural, offhand voice that is utterly enthralling, this is essential reading for anyone who loves good fiction or any work about the American West.
And according to a reviewer on LibraryThing:
The sweeping story of Lily Casey Smith takes us through both the rigors of making a living and the death-defying challenges of life in the American frontier in the early 20th century. From drought-plagued west Texas to Santa Fe, New Mexico, to the remote Arizona Grand Canyon, with an attempt at urban life in a rough and growing Chicago, Lily's life embodies a time when rugged individualism carried depth of meaning.
Also reviewed in this week's Review: