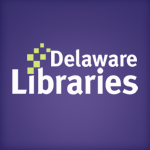 Facebook Twitter Pinterest Flickr Google+ YouTube Instagram
A love note to librarians
Written on: October 30th, 2009 by: in Blog Posts
Author Katherine Hall Page is a popular writer in the mystery/cookbook genre. Her protagonist Faith Fairchild is a "minister's wife, sometime sleuth, and culinary artist" and has been featured in 18 adventures, and Page has won the prestigious Agatha Award three times
Her new book, the Body in the Sleigh, is dedicated to libraries and librarians. Page writes movingly about her childhood experiences in her local library, and concludes the dedication:
Ultimately librarians are matchmakers. They introduce us to new authors and subjects. They connect us with needed information and, if we like, will teach us how to find it ourselves. They embrace new technology and draw us in, as well. Traveling to libraries all across the country, I have been reminded how they also function as gathering places. New libraries have small auditoria that are available to community groups for meetings and events. Comfortable places to sit and read, yes, but many libraries are adding cafes where patrons can meet for coffee. I loved my little Livingston farmhouse library and the small, gray shingled Chase Emerson Library in Deer Isle, Maine, but I admit to detours whenever I'm in town to see the McKim courtyard and Sargent murals at the Boston Public Library—the oldest municipal public library in the country and the largest—and the Rose Reading Room at The New York Public Library, pausing outside on Fifth Avenue to pat one of the stone lions, "Patience" and "Fortitude". Our jewel is the crown is, of course, The Library of Congress—again unique in the access it provides and its preservation of books and documents. (There is still a card catalogue as a backup to the Virtual one). The Great Hall is splendid. Participating in a panel at the library was an honor and memory I will always hold dear.

Libraries have functioned as centers of learning since Alexandria, but now more than ever in these economic times, they are providing instruction that individuals cannot afford to take elsewhere. Courses in ESL, literacy, computer literacy, taxes, writing of all sorts, and book groups for every taste are standard fare. Andrew Carnegie suggested "Let There Be Light" with the rays of a rising sun be set in the stone above the entrances to his free libraries. It's as apt now as it was in the 19th century. Yes, librarians are keepers of the light as well as matchmakers— and it's a match made in heaven. The dedication of this book is long overdue.
You can read the full dedication here.
Kirkus Reviews gave Page's newest book the following review:
Drug dealers insufficiently supplied with the Christmas spirit make life dangerous for Faith and Mary. No more mystery than usual for Faith, but the feel-good Christmas theme, pleasant characters and recipes will keep the faithful content.