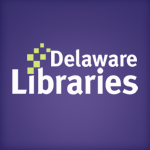 Facebook Twitter Pinterest Flickr Google+ YouTube Instagram
Q: Who was the commander of the French ship that brought the Statue of Liberty to the US?
Written on: October 20th, 2009 by: in Q & A's
A: The French ship, the Isere, was led by Commander Lespinasse De Saune.
For further information please see A Chronicle of One Hundred and Fifty Years the Chamber of Commerce of the State of New York 1768-1918 by Joseph Bucklin Bishop and Twenty-Eighth Annual Report of the State of New York for the year 1885-86.
Thanks for using Ask a Librarian Delaware. Have a question? Ask us!