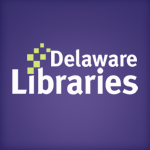 Facebook Twitter Pinterest Flickr Google+ YouTube Instagram
Archived Posts From: 2009
Written on: October 16th, 2009 in Blog Posts
New Castle County Libraries and the Department of Community Services are planning a great program of book discussions, lectures and workshops about sustainable agriculture and healthy eating, in a number of New Castle County public libraries during the month of November.
You can download the full program brochure at this link
The booklist for the New Castle County program includes a number of titles that are also available from the Delaware Library Catalog:
Book Discussions at some of the New Castle County Libraries are taking place throughout the first part of November:
In Defense of Food: An Eater's Manifesto by Michael Pollan
In The Omnivore's Dilemma, Michael Pollan launched a national conversation about the American way of eating; now In Defense of Food he shows us how to change it, one meal at a time. Pollan proposes a new answer to the question of what we should eat that comes down to seven simple but liberating words:
"Eat food. Not too much. Mostly plants."
Woodlawn 11/9 @ 7pm
Newark Free 11/17 @ 12noon
Claymont 11/18 @ 10am
Bear 11/18 @ 7pm
Brandywine Hundred 11/18 @ 7pm
The Omnivore's Dilemma for Kids: The Secrets Behind What You Eat by Michael Pollan
A Discussion for Kids and Their Parents
Do you know what's in the food you eat? Are you making healthy choices at the grocery store? Is it possible to eat healthy at the drive-through? Join us for free snacks, recipes, and ideas about how to eat and shop well , even if you're on a budget.
Don't forget to bring Mom and Dad. Ages 9-up.
Kirkwood 11/5 @ 4pm
Woodlawn 11/10 @ 7 pm
Brandywine Hundred 11/13 @ 3pm
Other Programs:
Buy Local From a Delaware Farmer
Judith Leith, Educator from the Delaware Department of Agriculture, will be on hand for a discussion about the benefits of buying your food locally. Learn where you can buy fresh local produce, how to calculate food miles for protecting the environment, and the possibilities of setting up local Community Supported Agriculture. Bring your questions and ideas.
Brandywine Hundred 11/2 @ 11am
Bear 11/2 @ 7pm
Woodlawn 11/3 @ 7pm
What's All the Fuss About Whole Food Eating?

When it comes to nutrition and health, what's the difference between whole foods and non-whole foods? We'll review some basic nutrition information as it relates to making healthy food choices and reading labels for healthful eating. Presented by Maria Pippidis of the New Castle County Cooperative Extension.
Kirkwood 11/3 @ 7pm
Bear 11/4 @ 1pm
Understanding the Natural, Sustainable, & Organic Terms: a Consumer's Perspective
Lynne Betts, current President of DOFFA (Delaware Organic Food & Farming Association) will address questions such as where is Delaware in the 'organic movement', what is sustainable agriculture, and what to ask for when purchasing healthy foods. Is 'organic' really all it's cracked up to be?
Newark Free 11/9 @ 7pm
Brandywine Hundred 11/10 @ 11am
Hockessin 11/10 @ 2pm
Go Grow Your Own!
Have you thought about growing your own food, but don't know where to start? Come learn about the basics of starting a vegetable garden in your own backyard. Learn how to prepare the beds, select vegetables to grow and when and how to grow them. Anna Stoops from the New Castle County Cooperative Extension will talk about container, raised bed and traditional gardening techniques and also touch on the basics of composting. Bring your questions; there will be ample time for open dialogue.
Hockessin 11/3 @ 3 pm
Brandywine Hundred 11/4 @ 2pm
Film and Discussion:
Supersize Me
Join Consumer Health Librarian Susan LaValley to watch the controversial documentary SuperSize Me – "An irreverent look at obesity in America and one of its sources – fast food corporations." The film will be followed by a discussion about nutrition resources at the library and in your community.
Brandywine Hundred 11/3 @ 7 pm
Bear 11/4 @ 7 pm
Written on: October 14th, 2009 in Blog Posts
The National Book Foundation announced its shortlist this morning, and as every year, it's a great selection of work by some of the greatest authors writing in America today.
You can find most of the nominees in your local library. Fiction nominees include:
Non-fiction nominees include Sean Carrol's history of evolution and natural selection, Remarkable Creatures, as well as Greg Grandin's epic account of Henry Ford's mad dream to remake the Brazilian rainforest in his own image, Fordlandia. Continuing the theme of fascinating books about bloated plutocrats, T.J. Stiles The First Tycoon: the Epic Life of Cornelius Vanderbilt also gets a nod.
Here (.pdf link) is the official press release. Dave Eggers will receive a lifetime award? What is he supposed to do for the next 50 years? There aren't that many Maurice Sendak books to adapt for movies!
Written on: October 14th, 2009 in Blog Posts
October 14 marks the death in 1891 of Thocmetony/Sarah Winnemucca, the first Native American woman to publish under copyright in the United States. Her autobiographical work, Life Among the Paiutes: Their Wrongs and Claims, was published in 1883.
You can read more about Sarah Winnemucca and the Paiute people at the Library of Congress' Today in History website
Written on: October 13th, 2009 in Blog Posts
Click on the links below to get lists of new items available from the Delaware Library Catalog in various formats:
Written on: October 13th, 2009 in Blog Posts
Just because this may be the only show (after the immortal "Buffy the Vampire Slayer") where significant parts of the action take place in the library
Written on: October 12th, 2009 in Blog Posts
Or maybe a Jynnan Tonnix would be a better choice to celebrate the 30th anniversary of Douglas Adams' seminal and hysterically funny science fiction classic. Read the article on Wired's GeekDad blog at this link.
At this point, I would have to admit that HHGTTG was one of my first literary loves, and after hearing about this anniversary I'll have to dig them out of a box and read at least the first couple. I also think that the original radio dramatization has some of the finest theme music ever written, and it still gives me a chill to listen to it- partly in that it raises a nostalgic sense that the next half-hour was going to be spent in a rare and fantastic universe far from the ordinary:
Written on: October 12th, 2009 in Blog Posts

October is Breast Cancer Awareness Month, and throughout the month we'll be featuring some of the resources available to help the almost 200,000 women and their families diagnosed annually learn about the condition and make decisions about treatment- your public libraries include incredible resources on all kinds of health topics, although of course are no substitute for expert advice from a medical professional.
The National Institutes of Health's National Cancer Institute and National Library of Medicine/MedLine+ sites include comprehensive information on diagnosis and treatment of breast cancer, including an interactive tutorial. The Centers for Disease Control's resource page is also a useful and reliable reference. The site offers this informative downloadable flyer with basic information about breast cancer detection and treatment: click here to view it in a new window and print it out.
UPDATE: Click on this link for local events to commemorate Breast Cancer Awareness Month
UPDATE: HHS and the National Cancer Institute have released an updated version of Understanding Breast Changes in time for Breast Cancer Awareness Month.
Early detection remains a tremendously significant factor for a successful outcome- one of the key goals of awareness month events is to increase access and acceptance of routine screening for breast cancer- and in Delaware eligible uninsured or underinsured women can access low- or no-cost cancer screenings through the DHSS's Screening for Life program. You can also send a mammogram reminder e-card to your friends and family at this link.
This tutorial from Nucleus Medical Media demonstrates some of the more common breast cancer surgeries, in a clear and straightforward 3-D animation:
Next week, we'll feature some of the library books, magazines and other resources available from your Delaware Library Catalog library related to detection and treatment of breast cancer. You can see the post at this link.
Written on: October 8th, 2009 in Blog Posts

A couple of weeks ago we wrote about the recommended reading list for military personnel preparing for deployment to Afghanistan (you can see that link here). On further exploration, there is a whole world of recommended reading for all branches of the military, by rank and theater, occupation, and many other categories. The following list is by no means complete, but is a sample of some of the titles popular across different lists, particularly interesting or having broad appeal.
Steven Sample's Contrarian's Guide to Leadership was the 2007 Commandant's choice for the U.S. Coastguard. Two years earlier, Collins' Built to Last: Successful Habits of Visionary Companies was the selection. General interest titles on the Coast Guard list include Robyn Meredith's The Elephant and the Dragon, an analysis of the rise to international economic and political preeminence of China and India, and W. Chan Kim's Blue Ocean Strategy, a study of how modern business practice is transcending traditional competition-based market paradigms.
The U.S. Army War College published its 2009 reading list here. It includes Rick Atkinson's The Day of Battle and James Carroll's House of War, a chronicle of the Pentagon's rise to influence. The list also include James Dobbin's Beginner's Guide to Nation Building, which is available on the RAND Corporation's website (click here to open this document in a new window) and Fukuyama's Nation Building: Beyond Afghanistan and Iraq
The Chief of Staff of the Air Force also produces a reading list, as does the Navy which recommends a variety of titles by the reader's rank- from Ender's Game and Flags of Our Fathers for junior enlisted men and women to the Art of the Long View
and Michael Lewis' Moneyball: the Art of Winning an Unfair Game– the story of how the Oakland A's used Billy Beane's embrace of unorthodox baseball analyses and strategies to create a winning team.
The Center for Military History and Center for Army Leadership sponsor our final lists. Once again they are an intriguing mix of traditional recountings of military clashes and the biographies of the officers who fought them, along with provocative and controversial books on business leadership, innovation, and foreign relations.
Written on: October 6th, 2009 in Blog Posts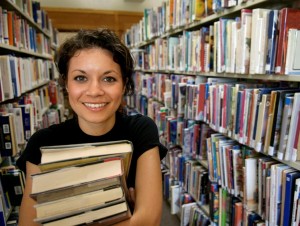 Click on the links below to get lists of new items available from the Delaware Library Catalog in various formats:
Written on: October 5th, 2009 in News
The Stanton Campus Library of Delaware Technical and Community College celebrated Banned Books Week (Sept.26 – Oct. 3) in style with t-shirts and displays.
Recently, popular young adult fiction author Chris Crutcher was the subject of a challenge in Delaware's Caesar Rodney school district- he penned a thoughtful response to the challenge, addressing the reasons why he chooses the language and dramatic situations which the challengers found offensive. You can read the response on his blog.