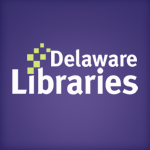 Facebook Twitter Pinterest Flickr Google+ YouTube Instagram
Afghanistan: a pre-deployment reading list
Written on: September 8th, 2009 by: in Blog Posts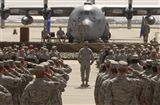 The Army recommends a substantial reading list to warfighters preparing to deploy to Afghanistan- it has published a list which includes dozens of books and online resources selected to give service members a deep understanding of the history and culture of Afghanistan and the role and tactics of Al Qaeda and the Taliban.
It's an impressive list that anyone with an interest in U.S. foreign policy and international affairs would benefit from looking at.
The Delaware Library Catalog includes many of the core titles from the list:
The list also includes links to online resources and online retailers, such as MCDP1: Warfighting. The full pre-deployment reading list can be seen here (opens in a new window)
UPDATE: More military reading lists can be found at this link.