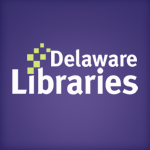 Facebook Twitter Pinterest Flickr Google+ YouTube Instagram
Americans Like Science!
Written on: October 29th, 2009 by: in Blog Posts
This was the main finding of the recent Pew Research Center study on popular attitudes towards science and scientists in the United States.
You can test your own base level of awareness of current popular scientific knowledge at the Pew Science Quiz. Depending on how you perform, you may want to check out one of these recently published science titles using your Delaware Library Catalog membership:
Or you can browse a list of popular science titles at this link
MAKE magazine recently interviewed some of America's leading scientists to find out what fascinates them about what they do. You can hear the interviews at this link. I wonder if they, like the Nobel Laureates featured in my blog post of last week, have had their interests shaped by their childhood experiences in public libraries?