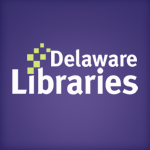 Facebook Twitter Pinterest Flickr Google+ YouTube Instagram
Archived Posts From: 2008
Written on: April 28th, 2008 in Learning Journeys

Kathy here: The
message below arrived in my email box last Wednesday. This sure doesn't help
the "books are going to become obsolete" theory, does it? Check out Goodreads
for recommendations ~ and the reviews are a great way for readers to connect
with readers ~ especially those on the same paths.
One million people on
Goodreads!
You're no longer alone. Goodreads hit the million member mark this
month, with members in more than 200 countries!
Over 10,000,000 books added!
Written on: April 21st, 2008 in Learning Journeys
Kathy here: We are certain that your great love of
reading extends into a great love of books as well. Over and over, we hear
near-poetic descriptions of this ultimate technology in our programs, workshops
and, of course, while waiting in line at the library and book store.

At my
Barnes & Noble last Sunday, I pulled a copy of Fine Books and
Collections magazine, stirred half-and-half into my tea (much better than
milk, Mary Poppins) and plopped down for a read. Linked above is an article
from that issue about the top 50 book auction sales for 2007. A 1297 manuscript copy of the Magna Carta
fetched the largest sum at $21.3 million. Number 2? A hand-written copy of The Tale of Beeble the Bard by J.K.
Rowling of Harry Potter fame. What are your thoughts about this? Is this a
statement about reading across history or about popular culture in the 21st
century?
And,
by the way, I have now subscribed to the magazine…it seems a new
reading/learning road is opening up to me. Is it book arts or the art of books? We'll see where it heads.
Written on: April 15th, 2008 in Learning Journeys
Honoré & Kathy
here: Sunday, April 13, marked the beginning of National Library Week (NLW) – the 50th! We hadn't realized that the event was fifty years old!
Amazing. This year's theme is "Join the Circle of Knowledge@Your Library
." Also, today, is National Library Workers' Day (NLWD): a fitting tribute
for April 15;-)). NLWD acknowledges and honors all people who work in public
libraries. Read more at the American Library Association's website. You can add
your favorite library staff person as a NLWD Star. Won't s/he be surprised and
pleased?
In
honor of NLW, we have a "gift" for you. One of the things
"missing" from the reading log/journal is a calendar. Honoré really
missed that. One day last week, as she was reading a Real+Simple
magazine, she had a bright idea: we could make a bookmark with calendar and
post it on the blog for the Between the Lines'
charter members! Just like Real+Simple magazine provides each month for
its readers. So, we have provided you with not just one bookmark/calendar for
each month through September, but an assortment—for people of all ages. The images are great; Honoré especially likes the one of the teddy bear at the computer…All you need to do is download and
print. You'll need Adobe Reader and can get a free version here. Enjoy!
Written on: April 10th, 2008 in Learning Journeys

Kathy here:
Over 200,000 people showed up at my book club last month to share insights on
Chapter 3. Then, over 2 million had comments to make in the week that
followed. The book discussion is being called the "most powerful
shared experience in the world."
Welcome to the
global, real-time web conversation about A New Earth: Awakening to
Your Life's Purpose by Eckhart Tolle. This title is the 61st
"Oprah book."
While it may not be
a big surprise to discover that this event is the brainchild of Oprah Winfrey, the
invitation to readers around the world to join in through a video streamed
discussion is a surprise. Additionally, readers can ask
questions of Eckhart and Oprah during the talk via email, Skype, and the good,
old telephone.
I mention this here
to reconfirm what you have emphasized over and over in our programs. That
is, when we read, we enjoy one of those rare circumstances that, whether
we take the journey singularly or as part of a group, we are
equally enriched.