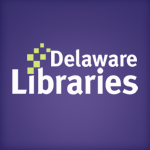 Facebook Twitter Pinterest Flickr Google+ YouTube Instagram
Archived Posts From: 2013
Written on: February 24th, 2013 in Blog Posts, Q & A's
Q: "Can you tell me the most popular colors people choose for their cars?"
What a great question!  Whether you are thinking of purchasing a new vehicle or just curious about current trends in car color choices, it's interesting to know that "white/white pearl is the most popular vehicle color on the continent, according to the 2012 DuPont Automotive Color Popularity Report.  Black/black effect comes in second, with silver finishing third" (AAA World, March/April 2013: p. 17).
The 2012 DuPont Automotive Color Popularity Report provides a global view of automotive color preferences.  White, black and silver dominate most nations' color preferences, but "in North America, white has been the number-one color from 2007 to 2012," remarked Nancy Lockhart, DuPont color marketing manager (AAA World, March/April 2013: p. 17).
Forbes Magazine's online article "Top 10 Most Popular Car Colors" offers more details speculating why, such as due to the influence of Apple's technology on the current trend, since, according to Lockhart, Apple's popular products "helped establish white as a hip color of status. Thus, Apple inadvertently helped propel white to prominence in the auto industry."  She also notes that black and white are often viewed as "as denoting status, luxury and quality."
One consideration about car color choice and its popularity is for resale value.  The Kelly Blue Book online offers good advice when thinking about purchasing a vehicle in a popular vs. non-popular color:  "Put simply, today's popular color will probably make your vehicle more popular to a buyer five years from now."  Further, "…less popular colors depreciate your vehicle's value. By how much, you ask? That's the tricky part. It actually can vary from hundreds to thousands of dollars depending on the vehicle and the color in question."
For touching up nicks, scrapes and scratches, colors that are popular and standard will be easier to match whether you are inclined to fix it yourself or take it to a automotive service center.
One final resources that you may like:  If you are a Do-It-Yourselfer, the Delaware Libraries ' database Auto Repair Reference Center may be of interest to you.  It has step-by-step procedures with schematics for many cs (makes, models, years) that provide you with information about how to fix your car, from wiring and maintenance to major issues.  It can even help you save money when you have your vehicle serviced since you'll know more about what to expect.  The database is free to use from your Internet-connected computer with a valid library card.  The information received can be priceless!
Thank you again for asking about popular car colors.  We hope this completely answers your question, but if you need more information or have other questions, please feel free to contact us online through our Ask a Librarian Delaware service (it's 247!) or in person at your any Delaware public library.  We hope to see you online again soon!
Written on: February 17th, 2013 in Blog Posts, Q & A's
Q:  "Hi!  I'm wondering how scientists track meteors like the one that hit Russia a few days ago.  Is there a public notification system?  If so, how reliable is it?"
On Friday, February 15, 2013 we had two historical events:  the meteor that hit near Chelyabinsk, Russia and the fly-by of an asteroid.  This rare double occurrence has generated many questions about the likelihood of  future impacts and concerns for the devastation such can cause.  Let's take a look at some of the facts about such an event.
I've divided this response into four areas:
Brief definition of asteroid, meteor and meteorite, so we know what we're talking about
Probability of impact and how this is currently tracked
Future technology for tracking
More resources
1.  Definition
Online dictionaries, such as Dictionary.com are terrific for quick definitions and meanings.  According to Dictonary.com, a meteor is a meteoroid that has hit the Earth's atmosphere and disintegrated. If a meteor is big enough to hit the Earth, it is called a meteorite.    Asteroids can be viewed as 'minor planets', most of which "…revolve about the sun in orbits lying mostly between those of Mars and Jupiter."  Another explanation can be found through LiveScience's 2/15/13 post by Marc Lallanilla, "What are an Asteroid, a Meteor, and a Meterorite?"
There are further details about types of asteroids and meteors which you can explore.  For example, the American Meteor Society offers indepth information on their site, such as for learning about "fireballs" (a type of meteor).
2.  Probability of impact and current tracking procedures
NASA reports that:
"…no human in the past 1000 years is known to have been killed by a meteorite or by the effects of one impacting. (There are ancient Chinese records of such deaths.) An individual's chance of being killed by a meteorite is small, but the risk increases with the size of the impacting comet or asteroid, with the greatest risk associated with global catastrophes resulting from impacts of objects larger than 1 kilometer. NASA knows of no asteroid or comet currently on a collision course with Earth, so the probability of a major collision is quite small. In fact, as best as we can tell, no large object is likely to strike the Earth any time in the next several hundred years.
An article published by CNN (written by Meg Urry, Israel Munsen professor of physics and astronomy) on 2/16/13 states, "NASA scientists estimate that meteors as large as Friday's might hit the Earth every decade or two…"  But most are unnoticed, she points out, since they usually land in water (which covers about two-thirds of our planet).
Estimates about the size and weight of the meteor vary a bit, but modern technologies (such as a cell phone camera) have provided ways for audio and visual recording and are assisting NASA and scientists everywhere with ways to refine early estimates.  It is now believed that the Russian meteor was larger than first thought.
There are tracking systems in place to watch for such flying objects coming our way, as noted by University of Texas astronomy professor Dr. Judit Gyorgyey Ries who remarked, "What I am excited about is that we knew it ahead of time. We knew it a year ahead of time that it's going to happen, which shows that the search programs are really doing their job…"
One major resource you can freely refer to online is from NASA, called the Near-Earth Object Program.  Here you will find more about impact risks and search programs.
3.  Future tracking technology
Although there are excellent tracking systems in place, improvements can always be made not only for tracking asteroids and objects  but also for deflecting any that are on collision courses with the Earth.  Besides the continued work by the world's top astronomers and NASA, a non-profit organization called the "B612 Foundation" is also dedicated to the understanding and early detection of asteroids.  Among some of the educational information provided on their site, the  B612 Foundation offers an infographic on the Russian meteor. Their mission is to build a space telescope (called "Sentinel") that will be launched in 2018.  As Dr. Ed Lu states while presenting at a TEDx Talk in Marin, California, "Simply put, its mission is to protect the Earth."
4.  More resources
Online newspapers are great places for current events.  For example, the New York Times gives a feature article about last Friday's phenomenon.
The Delaware Libraries' databases also provide excellent access to newspaper and magazine articles.  With your valid library card, you can quickly explore the deep web by topic, magazine/newspaper name, date, and more.
To learn more about asteroids and meteors, see the list of books and library materials you can check out.
And if you have more questions, please feel free to ask us anytime!  Librarians are online 24/7 through Ask a Librarian Delaware and we have many public libraries all around Delaware that you can use.  Thank you for asking your timely question!
Written on: February 10th, 2013 in Blog Posts, Q & A's
Q: "What is Valentine's Day all about? When did it start?"
February 14th is traditionally known as St. Valentine's Day, and commonly known as Valentine's Day. The 'day of love' has been celebrated for hundreds of years similarly to today's exchange of heart-shaped boxes of chocolates, bouquets of flowers, gifts and cards that say "I love you." In fact, as History.com's site explains, the very first Valentine card was from a priest who's name was Valentine (although it seems that there were more than one Father Valentine).
Legend has it that one of these priests was defiantly performing wedding ceremonies for couples in secret. The Roman emperor, Claudius II , also known as "Claudius the Goth", had outlawed marriage by young men since they were needed for war, knowing that if a man falls in love and starts a family, he is less likely to leave his homeland to fight. If true, then the origins of Valentine's Day date back to around 269 AD when Valentine was beheaded – many hundreds of years ago! Valentine was also known as a great healer and while in jail, he befriended the jailor's daughter. It is said that he performed a miracle to heal her sight and they became good friends. When he was due to be executed, he wrote her a farewell letter and signed it, "From Your Valentine."
There are some conflicting thoughts about the exact origins of Valentine's Day and the date on which we celebrate it. One speculation, from The Holiday Spot online and others, is that the date of the holiday stems from the ancient Roman festival of Lupercalis/Lupercalia. Another resource, the Catholic Encyclopedia, states that "…archaeologists have unearthed a Roman catacomb and an ancient church dedicated to Saint Valentine. In 496 AD Pope Gelasius marked February 14th as a celebration in honor of his martyrdom."
The Education.com site's article by Hannah Boyd gives a brief explanation of the origins of Valentine's Day, with historical facts and legends that are consistent with other sources. One interesting fact is that "The British Library in London owns the oldest known Valentine, a letter written by Charles, the Duke of Orleans…" You can see a scanned copy of this valentine on the BBC's site. Apparently the Duke was imprisoned at the time he wrote his love poem (valentine) to his beloved wife. The site, "Life in the Pyrenees Orientales" with Gill Storey, gives a partial translation of this first valentine.
It wasn't until the 14th century and through the works of the great poet Chaucer that St. Valentine's Day became eternally linked with love. As "The History of Valentine's Day" is described on The Holiday Spot:
UCLA medieval scholar Henry Ansgar Kelly, author of "Chaucer and the Cult of Saint Valentine", credits Chaucer as the one who first linked St. Valentine's Day with romance. In medieval France and England it was believed that birds mated on February 14. Hence, Chaucer used the image of birds as the symbol of lovers in poems dedicated to the day. In Chaucer's "The Parliament of Fowls," the royal engagement, the mating season of birds, and St. Valentine's Day are related:

"For this was on St. Valentine's Day, When every fowl cometh there to choose his mate."
Thank you for asking! We truly appreciate your questions and hope to see you in our libraries and online soon. Happy Valentine's Day!
Written on: February 3rd, 2013 in Blog Posts, Q & A's
Q: "What is Black History Month and when did it start?"
Thank you for your great question!
Black History Month, also known as African American History Month, is celebrated in February nation-wide but started as a week-long tribute in the 1920s. The month-long honor officially began in 1976 with a proclamation given by then-US President Gerald Ford. As President Ford stated, "In celebrating Black History Month, we can take satisfaction from this recent progress in the realization of the ideals envisioned by our Founding Fathers. But, even more than this, we can seize the opportunity to honor the too-often neglected accomplishments of black Americans in every area of endeavor throughout our history." Ever since, each February the U.S. President offers a Proclamation.
Further details about Black History Month is described by the Library of Congress, including its development and mission. The Library of Congress offers a teacher's guide, images and online collections of resources to help us learn more. An additional excellent resource for educators and life-long learners is from The Smithsonian Education's site.
Another overview is offered by InfoPlease, a freely available online encyclopedia. According to this resource (and others), "We owe the celebration of Black History Month, and more importantly, the study of black history, to Dr. Carter G. Woodson." A biography about Dr. Woodson can be found on Biography.com's site.
School-aged children may enjoy Time for Kids. The information about African American History Month includes inspiring stories, biographies, and more.
If you know of any teens/young adults (or are one yourself), you may like the article published by the American Library Association's Young Adult Library Services Association on their blog, the Hub. In this posting dated February 3, 2013, you'll find titles recommended for teens/YAs and all about African Americans amd Black History Month – with a modern view!
Additional online resources are offered through USA.gov's site.
Locally, Delaware's libraries and museums offer a variety of resources online and inside their buildings, and there are a couple of events you may enjoy:
With a valid library card, you have access to hundreds of articles on the 'deep web' – through the Delaware libraries' online magazines and journals. These include biographies, news, reports, and more. You can find out more about your favorite heroes or learn about someone you had never heard of who made a tremendous difference for all.

The Hagley Museum offers events and displays, such as showcasing an exhibit by local artist Edward Loper, Sr. throughout the month. A good overview of Mr. Loper is offered through YouTube's "intheupperroom."


To top it all off, renowned poet and civil rights activist Maya Angelou is the featured speaker at the University of Delaware's Trabant Center on February 22, 2013. See the University's site for ticket information and details.

Thank you again for asking your Delaware librarians. We truly appreciate your support of our libraries! Feel free to ask us anytime in person and online through our Ask a Librarian Delaware service – we're here to help with your questions!