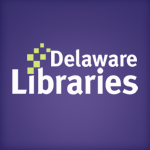 Facebook Twitter Pinterest Flickr Google+ YouTube Instagram
Archived Posts From: 2011
Written on: March 21st, 2011 in Blog Posts
Although yesterday was officially Very Hungry Caterpillar Day, such an important event deserves a two-day celebration, right? It seems that children's book writer/illustrator legend, Eric Carle, and this beloved character are joining with the American Academy of Pediatrics to promote healthy food choices for youngsters. Learn more and read a short interview with the author at the Amazon.com blog, Omnivoracious. And, hurray for Very Hungry Caterpillar Day…Day II!
Written on: March 3rd, 2011 in Blog Posts
Check out the new portal to the Delaware Library Catalog!
Written on: February 22nd, 2011 in Blog Posts
As many of you have seen in the news today, former Governor Russell W. Peterson died Monday evening at the age of 94.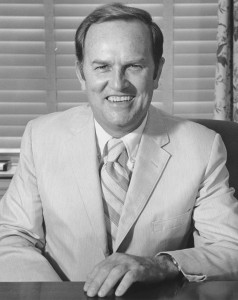 The former governor was known world-wide for the Coastal Zone Act of 1971, which protects Delaware's natural resources by outlawing large industrial development along the coast. According to The News Journal, although Peterson's passion was the environment he also streamlined the government by eliminating more than 100 commissions and boards and forming the 11-person Cabinet. And, he appointed the first black member of the University of Delaware's Board of Trustees.
The Delaware Library Catalog has several books about Peterson, as well as books he has authored.  More information, including primary source material such as photos and his papers may be found at the Delaware Public Archives.
Written on: February 1st, 2011 in Blog Posts, Informal learning, Learning, News
Google introduced its Art Project website today, which allows users to explore hundreds of works of art from some of the finest museums in the world, all in incredible detail.
Already some journalists and bloggers have commented that this takes away the serendipitous experience of discovering a work of art on their own.  As a librarian, I think it will have the opposite effect. I believe that allowing people to virtually explore galleries will draw them into the physical galleries. 
Some thought that technology, especially the internet, would be the end of libraries.  Why would anyone actually go into the library when everything is available online?  But the opposite happened; demand for library services has increased.  Libraries are the place to explore new technologies, discover new books and movies, take classes, and have your challenging questions answered.
I think Delawareans get it.  I previously blogged about how we worked with the Delaware Public Archives and Government Information Center to make the entire Jackson and Sharp Co. photo collection accessible online. 
Our public libraries have also been digitizing some of their great photographs and postcards.
And, unrelated to library-land, the Delaware Art Museum has had an interactive Pre-Raphaelite website up for over 3 years which is similar to Art Project.
Happy exploring!
Written on: January 27th, 2011 in Blog Posts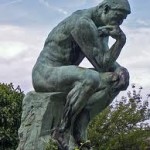 Kathy here: This post started simply enough. Libraries are building more and more patron-added content into their sites/catalogs through comments, reviews and ratings. This is a good thing. To gently emphasize the point, I wanted to share Philip Sheldrake's visual story of Content: An Illustrated History of Creation, Curation, Circulation & Consumption. While it shamelessly promotes the social aggregator to which he is currently connected, My Taptu, it neatly portrays the spread of "content ownership" across the ages.
Then, the so-what/where-is-this-going thinking started. What content is considered value-added? And, who decides value anyway? Does this make McLuhan's the medium is the message more or less relevant? These questions led me to discussions about media literacy and the expanded importance of critical analysis of those messages shooting through our varied devices. The Media Awareness Network provides a handy primer for us.
Finally, I found that the quote in Katlen Tillman's article, Do Media Literacy, Digital Literacy and Social Media Literacy Intersect? captures my view-of-the-moment. "It isn't about media literacy, or digital literacy or even social media literacy – at the center of it all it's about communication literacy. This is the ability to speak, understand, read and write in an authentic manner, which enables relationships to create bridges of engagement through dialog and storytelling – to make connections."  Sounds like there is room for all of us, doesn't it?  I welcome your insights on the topic.
Written on: January 11th, 2011 in Blog Posts
The Delaware Division of Libraries recently partnered with the Delaware Public Archives and Delaware Government Information Center to digitize and make accessible DPA's Jackson and Sharp Collection, featuring historical photos of trains and ships built in Wilmington.
The Jackson and Sharp Company operated in Wilmington from 1863 to the early 1950s.  Jackson and Sharp constructed railroad cars that were used around the world.  In later years, the company also built seafaring vessels, including naval ships used in World Wars I and II.
Jackson and Sharp recorded its labors by having its trains and ships photographed.  These photos are famous for how well they document railroad history.  Many of the negatives were donated to the Delaware Public Archives.  Now, thanks to this partnership, the photos are online for all to enjoy.
• Railroad Photographs and Drawings
• Ship Photographs and Drawings
• Complete Jackson and Sharp Collection
Check out the DPA website for a history of the Jackson and Sharp Co.