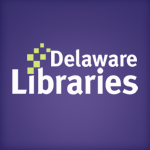 Facebook Twitter Pinterest Flickr Google+ YouTube Instagram
Archived Posts From: 2010
Written on: February 15th, 2010 in Blog Posts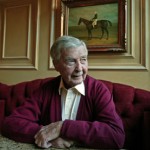 Champion jockey and incredibly prolific mystery/thriller author Dick Francis died over the weekend at his home in Grand Cayman. Francis wrote thrillers set in the world of horse racing, at a pace of almost one a year for 40 years. His books are known for their hard-boiled style stripped of that genre's sex and violence- the Queen Mother was one of his biggest fans and she disapproved of vulgarity. Find his books at any one of your Delaware Library Catalog libraries. Click here for a list.
Written on: February 12th, 2010 in Blog Posts
Kathy here: We know humans rise to an occasion-or not-as dictated by their nature. While cooped up and only sporadically able to access stories of both linked to the Blizzard of 2010, I unknowingly explored the topic with my granddaughter through picture books. At 3.5 years, she has digested the concepts pushed forward in the Berenstain Bears and Little Monster series. Like her mother, she has read and reread the paperback books until they now fall open to her favorite spots. But, my own learning this week centered more on the rebels in the group.
Enter David Shannon and Mo Willem. Rather, enter David and Pigeon. These characters bring to life that demanding toddler within us all. Shannon's newest character is the wand-wielding Alice from Alice the Fairy. She explains life this way. "One time my Mom made cookies for my Dad. So I turned them into mine." Amid the giggles-and the blasting snow-I remember that we are all just making our way as best we can.
Written on: February 9th, 2010 in Blog Posts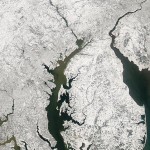 FRIDAY FEB. 12th UPDATE: Digging out is proceeding apace, and Kent and Sussex Co. public libraries are starting to reopen today, although shortened hours may apply in some locations. Local conditions are still wildly different in different parts of the state, with local road conditions and the availability of resources to clear parking lots and entrance ramps being the main determinant of whether libraries are opening or remaining closed. Check your local library website for more info or check this blog for update info as it arrives.
Here is a partial list as of 11 a.m. today, Friday Feb. 12th:
Bridgeville will be open Fri. and Sa. 11-6
Delmar, Fri. 9-4, Sa. 9-2
Dover, regular hours
Frankford, Fri and Sa. 10-2
Laurel, Fri. regular hours; Sa. 10-2
Lewes, Fri. 10-4 and Sa. 10-2
Millsboro, Fri. open until 4
Rehoboth, Fri and Sa. Regular hours
ORIGINAL POST: Due to continuing travel difficulties and facilities issues in Kent and Sussex Counties, many public libraries in the Delaware Library Catalog system may remain closed for several more days or have reduced hours. Due dates for all items have been reset to February 16th at the earliest, and items on hold will remain available for pick up until that date. Please check your local library homepage for any special hours or closing announcements.
Written on: February 8th, 2010 in Blog Posts
Will prevent us from bringing the Sunday reviews to you! And by the way, that's not really the motto of the Postal Service (click here for the full story from the USPS Historian).
The Immortal Life of Henrietta Lacks by Rebecca Skloot sympathetically examines a complex tale of medical ethics, scientific progress, and the human aspect of both. HeLa, the cell line developed by scientists from the subject's cervical cancer have revolutionized medicine, and have been used in medical research for decades without the consent or, for a long time, the knowledge of Henrietta Lack or her family. As her daughter notes "I would like some health insurance so I don't got to pay all that money every month for drugs my mother cells probably helped make." You can read a transcript of an interview with the author at this link from NPR.
Written on: February 5th, 2010 in Blog Posts

Governor Markell recently declared February to be Teen Dating Violence Awareness Month in Delaware, in an attempt to raise awareness and to encourage parents and children to learn more about the issue. One in five teenagers who have been in a serious relationship report being subjected to physical violence by their partners, and verbal and online harassment are increasingly common.
The Delaware Library Catalog includes a number of up-to-the-minute resources for youth, counselors, teachers and pastors with advice and information on identifying and helping victims of dating violence. You can view some of the titles in the catalog at this link. Books targeted at parents include But I Love Him: Protecting Your Teen Daughter by Dr. Jill Murray, and Saving Beauty From the Beast, by Vicki Crompton.
The youth advocacy organization Do Something has created this resource guide for teens faced with dating violence or wanting to learn more about it. The organization also created the Teen Dating Bill of Rights, which can be printed out from this link. Other helpful online links include the loveisrespect.org Teen Dating Violence resource kit. This organization also operates a national helpline: 1-866-331-9474 (1-866-331-8453 TTY)
Breakthecycle.org provides an incredible assortment of resources, including factsheets, curriculum materials, resources for non-English language speakers, and policy information at this link. You can view their PSAs and other video resources on YouTube.
In 2008, the National Library of Medicine presented a program on teen dating violence as part of its program for National Domestic Violence Awareness Month. The two-hour presentation featured panel discussions on the myths and realities of teen dating violence as well as a call to action to raise awareness and create programs to combat it. You can view the presentation at this link (real media player required)
Written on: February 4th, 2010 in Blog Posts
New year's edition! These are the 500 most popular library catalog search terms for January 2010- the larger the word, the more often it was used in a search. Click on the image to the left to see the full size version.
Written on: February 4th, 2010 in Blog Posts, Learning, Learning Journeys, Reading
Kathy here:  Conversations about our reading, our learning are good on any day; but beginning today, Thursday will be my day to do that here. And, I get to begin with a joyful reading experience.
After meandering through several non-fiction titles, including Shop Class as Soulcraft by Matthew Crawford, I needed fiction. Enter Stephen King's newest tome, Under the Dome. Sigh. While this Lord of the Flies-like tale held my interest – the man absolutely can create a tense moment – it is not the "vintage King" the critics claim. It's Richard Bachman. Boy, I wish that guy still existed. Maybe then we would see another Christine or The Shining.
With my "scary side" unsatisfied, Peter Straub came to mind. While King is the BOO/in your face gore sort of horror writer, Straub is the what was that noise/did I see something over there sort. I needed to reread Ghost Story. But, with my copy missing and the library's checked out, I was forced to settle. I finally pulled Straub's lost boy, lost girl down from my bookcase –  a bargain purchase picked up a few years back – and sat down to read.
The book was devoured in a day.  Weirdly enough, I unknowingly reserved the follow-up novel, In the Night Room, on CD for my commute. Nice. So, lesson learned. Wander those stacks at the library or the bookcases in your own home for a previously discarded gem. Or maybe you already have…if so, share your story with us?
Written on: February 3rd, 2010 in Blog Posts
The Delaware Library Catalog is currently testing a new interface for database access on mobile devices. The interface provides a slimmed down set of features for accessing most of the EBSCO databases, including news and current affairs, medical and nursing science, world-renowned academic journals, and more. Click on the Play icon to view the online tutorial below:
Send this link to your mobile device to try out this new service. Works best on iPhone, BlackBerry (javascript must be enabled), and Palm. Let us know what you think! Email your comments or questions to databases@lib.de.us
The FAQ from the database provider is here
Written on: February 1st, 2010 in Blog Posts
This week's New York Times Book Review leads with a tribute to the generation-shaping author J.D. Salinger. Delaware Library Catalog users can access all of Salinger's seminal work, along with biographies and critical appraisals. Follow this link for a list of available work.
This week's issue covers much more than the life and influence of Salinger, however. A number of new and exciting works are covered, and you can find them at your library:
Patti Smith's Just Kids is "the most spellbinding and diverting portrait of funky but chic New York…that any alumnus has committed to print." Rocker Smith portrays the artistic ferment of the city through her relationships and love affairs with seminal figures of the time such as Robert Mapplethorpe,as well as through her own evolution as artist and performer.
Wild Child is a new collection of stories by T. Coraghessan Boyle who is, according to the reviewer "one of short fiction's contemporary masters." The title story is a masterful retelling of the story of the Wild Boy of Aveyron- a long short story according to the reviewer, and the best of the lot in the book.
Finally, the supplement discusses the new biography of the Smothers Brothers, Dangerously Funny, an "easygoing and informative" book by NPR critic David Bianculli. He's a big fan of the show, and was interviewed recently on the NPR show All Things Considered about the book- you can listen to the interview and read an extract from the book at this link.
Written on: January 29th, 2010 in Q & A's
A: According to Rhoda Troyer in Delaware Amish Family Records 1915-2009, "The first Amish settler in Delaware was Jacob K. Miller who moved to Delaware from California, on February 8, 1915, and purchased the first Amish Farm on February 18, 1918."
Other notable events from the book include the first Amish baby born July 2, 1915; the first farm accident in February 1916; and the first frolic to build a house in March 1925.
Stop by the Delaware Public Archives to read these and other stories!
Thanks for using Ask a Librarian Delaware.  Have a question? Ask us!
*Amish barn raising image courtesy of http://www.flickr.com/photos/cindy47452/ / CC BY-NC-SA 2.0