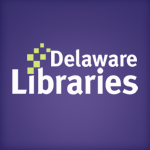 Facebook Twitter Pinterest Flickr Google+ YouTube Instagram
It's Thursday! lost boy, lost girl…lost book? Check your shelf.
Written on: February 4th, 2010 by: in Blog Posts, Learning, Learning Journeys, Reading
Kathy here:  Conversations about our reading, our learning are good on any day; but beginning today, Thursday will be my day to do that here. And, I get to begin with a joyful reading experience.
After meandering through several non-fiction titles, including Shop Class as Soulcraft by Matthew Crawford, I needed fiction. Enter Stephen King's newest tome, Under the Dome. Sigh. While this Lord of the Flies-like tale held my interest – the man absolutely can create a tense moment – it is not the "vintage King" the critics claim. It's Richard Bachman. Boy, I wish that guy still existed. Maybe then we would see another Christine or The Shining.
With my "scary side" unsatisfied, Peter Straub came to mind. While King is the BOO/in your face gore sort of horror writer, Straub is the what was that noise/did I see something over there sort. I needed to reread Ghost Story. But, with my copy missing and the library's checked out, I was forced to settle. I finally pulled Straub's lost boy, lost girl down from my bookcase –  a bargain purchase picked up a few years back – and sat down to read.
The book was devoured in a day.  Weirdly enough, I unknowingly reserved the follow-up novel, In the Night Room, on CD for my commute. Nice. So, lesson learned. Wander those stacks at the library or the bookcases in your own home for a previously discarded gem. Or maybe you already have…if so, share your story with us?