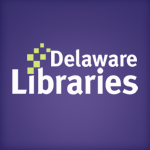 Facebook Twitter Pinterest Flickr Google+ YouTube Instagram
Archived Posts From: 2010
Written on: October 28th, 2010 in Blog Posts
A coalition of Delaware non-profit organizations involved in arts and cultural activities throughout the state recently produced this non-partisan guide for voters, which outlines candidate's views on the arts in educations and the Delaware economy:
Written on: October 20th, 2010 in Blog Posts
The Delaware Heritage Commission, a sister agency of the Division of Libraries, will be holding its annual Delaware Authors Day on Saturday November 6th at the Agricultural Museum in Dover. It's a free event running between 9 a.m. and 3 p.m.
If you're a Delaware author interested in participating in the event, it's not too late to sign up. Check the Heritage Commission website for more details. This year, in anticipation of the forthcoming observance of the Civil War's 150th anniversary, there will be speakers whose specialty is the Civil War, and they will kick off Delaware's official schedule of events observing the anniversary.
The works of some of the featured authors are also available from your local library- aviation historian Jan Churchill, Terri Clifton, Rehoboth humorist Fay Jacobs, and Bradley Skelcher are among the many attendees who have books available in the collections of various libraries.
If you can't wait until November, Oak Knoll Books is having its very own mini- local authors day on Oct. 23rd. Click here for more info.
Written on: October 14th, 2010 in Blog Posts

Every year for more than half a century, the National Book Foundation brings together writers to select the best of American writing in various categories. The 2010 nominees were announced recently and as usual, are some of the most incredible, provocative, challenging and thought provoking works in the world. Most titles are available from your Delaware public library- click on the title below to connect to the listings in the online catalog to find out more, read reviews, and find a copy in your local library (or have one sent to you from anywhere in the state)
Awards in Fiction
Non-Fiction
You can see the full list, including the poetry and Young Adult categories, at this link
Written on: October 13th, 2010 in Blog Posts
On Tuesday Oct. 12th, A candlelight vigil for the victims of homophobic bullying was held at the Wilmington riverfront. Hundreds of people gathered to remember teenagers who ended their lives because of others' intolerance of their perceived sexuality. Among the speakers were New Castle County Executive Chris Coons, Sussex County Recorder of Deeds John Brady, and a number of clergy, activists, and allies. Governor Markell's representative read a letter from the Governor- you can read Governor Markell's letter here.
A previous blog post suggested a number of anti-bullying library resources and state programs. In the aftermath of the Tyler Clemente tragedy there has been a renewed focus on the impact of bullying on gay teens. SafeSchools.org produced this factsheet on the issue (opens in a new window), as did the advocacy group Gay, Lesbian and Straight Education Network (GLSEN). You can view the GLSEN resource page at this link. Carrie Gilman's 5 Steps to Safer Schools is available from the Delaware Library Catalog's ERIC educational database- click here to read the article (enter your library card number and PIN for access)
Titles added to the Delaware Library Catalog on the subject- many of which include a renewed emphasis on cyber-bullying and bullying based on gender or sexual difference- since the original list was created include:
UPDATE: In response to these recent incidents database publisher Rosen has made its Teen Health and Wellness database available for free until November 15th. This resource includes great resources on this topic as well as many others. For access information, click here for the recent Library Journal bulletin.
Finally, it's crucial to remind the victims of anti-gay bias: for most, it does get better: Video Testimonials on YouTube
Written on: October 11th, 2010 in Blog Posts
This week's Sunday book reviews in the New York Times provides the usual wealth of choices. Here are a selection of titles that are currently available from one of your Delaware public libraries. You can now place requests for any public library-held title, so even if you don't see a copy held by your local library, place a hold and an available copy may be sent from anywhere in the state to the library you select:
Written on: October 7th, 2010 in Blog Posts
Here's a swift return to more traditional blog content! We always want to be a place where we share what we're reading and learning- and we hope you do too! I've been a fairly close follower of the Harry Dresden series by Jim Butcher- if you aren't familiar with it, it's a gritty noir-style fantasy series which mashes up police procedural with vampires and shapeshifters in a kind of Vachss-influenced underworld Chicago. And did I mention the protagonist is a wizard?
Not to give anything away, but it appears that we might be in for a bit of a wait until the next Dresden title….so what to read? I also have the same quandary with Lee Child at the moment, after the cliffhanger ending of his most recent 61 hours. Fortunately, the kind folks at Harper Collins recently sent along a promotional copy of the newest Richard Kadrey novel- the next in the Sandman Slim series. I'm not going to say that there are TOO many similarities- largely because by the look of his jacket photo (above and to the left), Kadrey is not someone to pick a fight with- but everything that I found enjoyable in Dresden I find more so in Slim. They're even more hard-boiled and MUCH more tightly written and plotted. So if you're a fan of this kind of fantasy genre, think about reading the first in the series- Sandman Slim- and keep an eye out for Kill the Dead, which was published on October 5th. And don't just take it from me- Cory Doctorow really liked it. You can read his review at this link.