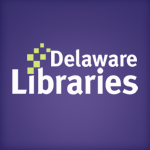 Facebook Twitter Pinterest Flickr Google+ YouTube Instagram
Delaware Local Authors Day
Written on: October 20th, 2010 by: in Blog Posts
The Delaware Heritage Commission, a sister agency of the Division of Libraries, will be holding its annual Delaware Authors Day on Saturday November 6th at the Agricultural Museum in Dover. It's a free event running between 9 a.m. and 3 p.m.
If you're a Delaware author interested in participating in the event, it's not too late to sign up. Check the Heritage Commission website for more details. This year, in anticipation of the forthcoming observance of the Civil War's 150th anniversary, there will be speakers whose specialty is the Civil War, and they will kick off Delaware's official schedule of events observing the anniversary.
The works of some of the featured authors are also available from your local library- aviation historian Jan Churchill, Terri Clifton, Rehoboth humorist Fay Jacobs, and Bradley Skelcher are among the many attendees who have books available in the collections of various libraries.
If you can't wait until November, Oak Knoll Books is having its very own mini- local authors day on Oct. 23rd. Click here for more info.