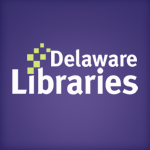 Facebook Twitter Pinterest Flickr Google+ YouTube Instagram
Stopping Anti-Gay Bullying in Delaware Schools
Written on: October 13th, 2010 by: in Blog Posts
On Tuesday Oct. 12th, A candlelight vigil for the victims of homophobic bullying was held at the Wilmington riverfront. Hundreds of people gathered to remember teenagers who ended their lives because of others' intolerance of their perceived sexuality. Among the speakers were New Castle County Executive Chris Coons, Sussex County Recorder of Deeds John Brady, and a number of clergy, activists, and allies. Governor Markell's representative read a letter from the Governor- you can read Governor Markell's letter here.
A previous blog post suggested a number of anti-bullying library resources and state programs. In the aftermath of the Tyler Clemente tragedy there has been a renewed focus on the impact of bullying on gay teens. SafeSchools.org produced this factsheet on the issue (opens in a new window), as did the advocacy group Gay, Lesbian and Straight Education Network (GLSEN). You can view the GLSEN resource page at this link. Carrie Gilman's 5 Steps to Safer Schools is available from the Delaware Library Catalog's ERIC educational database- click here to read the article (enter your library card number and PIN for access)
Titles added to the Delaware Library Catalog on the subject- many of which include a renewed emphasis on cyber-bullying and bullying based on gender or sexual difference- since the original list was created include:
UPDATE: In response to these recent incidents database publisher Rosen has made its Teen Health and Wellness database available for free until November 15th. This resource includes great resources on this topic as well as many others. For access information, click here for the recent Library Journal bulletin.
Finally, it's crucial to remind the victims of anti-gay bias: for most, it does get better: Video Testimonials on YouTube