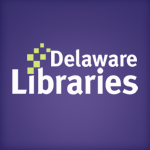 Facebook Twitter Pinterest Flickr Google+ YouTube Instagram
What next?
Written on: October 7th, 2010 by: in Blog Posts
Here's a swift return to more traditional blog content! We always want to be a place where we share what we're reading and learning- and we hope you do too! I've been a fairly close follower of the Harry Dresden series by Jim Butcher- if you aren't familiar with it, it's a gritty noir-style fantasy series which mashes up police procedural with vampires and shapeshifters in a kind of Vachss-influenced underworld Chicago. And did I mention the protagonist is a wizard?
Not to give anything away, but it appears that we might be in for a bit of a wait until the next Dresden title….so what to read? I also have the same quandary with Lee Child at the moment, after the cliffhanger ending of his most recent 61 hours. Fortunately, the kind folks at Harper Collins recently sent along a promotional copy of the newest Richard Kadrey novel- the next in the Sandman Slim series. I'm not going to say that there are TOO many similarities- largely because by the look of his jacket photo (above and to the left), Kadrey is not someone to pick a fight with- but everything that I found enjoyable in Dresden I find more so in Slim. They're even more hard-boiled and MUCH more tightly written and plotted. So if you're a fan of this kind of fantasy genre, think about reading the first in the series- Sandman Slim- and keep an eye out for Kill the Dead, which was published on October 5th. And don't just take it from me- Cory Doctorow really liked it. You can read his review at this link.