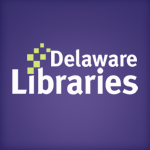 Facebook Twitter Pinterest Flickr Google+ YouTube Instagram
Archived Posts From: 2009
Written on: February 28th, 2009 in News
Use the comments to let us know what great new books and movies you hear about or see this weekend, or talk about books you are reading.
I just finished Drood, the new book by Dan Simmons. He's an outstanding author who can write in all kinds of different genres- from his science fiction series Hyperion and Ilium to historical thrillers like this newest book, which is a psychological thriller featuring Charles Dickens and Wilkie Collins is protagonists locked in a conflict with a perhaps imaginary foe, the sinister mesmerist Edwin Drood. Simmons does a tremendous job bringing the reeking slums of Victorian London to life. I highly recommend Simmons' previous novel, The Terror, another historical novel combining the story of the doomed Franklin expedition to seek the North-West Passage with terrifying supernatural elements. It was one of the best books I've read in years.
Written on: February 28th, 2009 in Learning Journeys
Annie here: Kathy, Honoré, and I have been conducting Learning Journeys programs throughout Delaware over the past year and a half.  We have enjoyed our conversations with you, and have learned a great deal!  Many of you have been tracking your reading and learning for a long time and in a variety of ways.  See below for a partial list of what we have heard from you –
– first, about how you track your reading and learning, followed by
– an amazing array of the reasons that you track reading and learning and how it benefits you.
Please let us know if you have other tips and techniques to add.  We would also appreciate any feedback about how you are using the Learning Journal (or any tool that you're using) and how it is helping you.  Also let us know — what do you need next?  How may the library be of additional assistance to you?
We'll be compiling the these tips and tools on an additional blog page: Tips, Tools & Techniques so be sure to check back frequently for new ideas!
I am delighted to announce that the Dover Public Library, Dover, Delaware, will be hosting the Delaware Library Learning Journeys program every third Sunday of the month from 2 to 3:30 p.m. beginning on March 15, 2009.  We hope you can join us!  All are welcome.
We appreciate your involvement!  Enjoy your travels on your learning journeys!
Annie Norman, State Librarian of Delaware
Written on: February 28th, 2009 in Learning Journeys
A Sample of Tools Used
Index cards
Old date book – author/title, then thematic areas, publication dates with synopsis and notes, star rating
Address book – list by author
Pocket calendar ISBN, synopsis, keeps library slips
Includes characters
Quote book
LibraryThing
Computer spreadsheet
Database of books I own, who I gave them to, and books I want
Spiral bound small notebook
Yellow legal tablet
Black and white marble notebook
Integrates movie tickets into journal
Post it notes for cross reference
Exchange in letters, email
Purchase and write in books; inside back cover by page number Bookpockets / bookcards – "I miss those"
Reasons / Benefits
To share information with others
Because I learned something
Elements out of reading leads to hobbies
likes to keep things organized
easier to meet goals Capture words,
suggested books or movies
Keep track of unfinished books and requested /recommended books
How many books read in a year, month, time period
Series completion / series order
Book club recommendations
Professional usage
Noting disliked books and authors
To avoid rereading books already read
Needs to be organized, how to sort it all
Poor memory for certain things Helps to retain it, even if not needed afterwards
To keep track of names in history
For ideas to write my own books
Tracing back how others are influenced
History of the age I was Legacy, self understanding
Self help during difficult times
See different interests at different times of life
What was I thinking when
What I was like
In case I ever lose my memory
Just like comfort food, there are comfort books
Book group – 10 of us, never suggest the same book
What can I allow myself to write down?
Adult education is so rich, K-12 so structured
Reading one book leads to endless digressions and new areas of inquiry Pleasant synchronicity of all sorts of books and ideas coalescing over time Self-directed learning – Like peeling an onion, still not at the bottom
Like a chain, one thing leads to another
In addition to pictures, another way to capture life
Written on: February 26th, 2009 in News, Reviews
Delaware Library Catalog user can now write and publish reviews within the catalog. The LibraryThing For Libraries review module was recently added as an option for catalog users, allowing them to read user-generated reviews and add their own! Click here for more instructions, view an animated tutorial here, or go to the catalog and look for the "read reviews/add a review" link in the full records.
Written on: February 26th, 2009 in News
South Coastal Public Library will be closing temporarily to prepare for its move to a new permanent location. The library's last open day will be Saturday Jan. 31st, with reopening tentatively scheduled for early April 2009. South Coastal library holdings will not be available to library patrons during this time, and patrons placing holds on items should select a different library as a pickup location. The Sussex County Bookmobile will provide alternative service at this location during the closure, and can be selected as a holds pickup location. Click here for the bookmobile schedule and location.

UPDATED: The Sussex County Bookmobile schedule is in transition as of Fall 2009. When a new regular schedule is confirmed it will be posted at the Bookmobile's website
Written on: February 26th, 2009 in News
Thanks for all of the enthusiasm and approving comments that have been heard in the libraries concerning our new email notices! Not only is this new service providing a new level of convenience to library patrons, it also enables libraries to save money and increase staff efficiencies- two things that are increasingly important during these difficult financial times.
Don't forget: to sign up for email notices all you have to do is provide a current email address to a staff member the next time you visit one of the Delaware Library Catalog libraries!
Don't forget that we ALSO offer weekly lists by email of library materials newly added by the libraries, lists of selected web resources, and notices when this webpage is updated. Check out the "connect with us" section on the left-hand side of this page for more details, or to sign up for our "new item feeds".
Card-holders who provide email addresses may receive following email services:
Notices of available holds: patrons who are currently being notified by phone will also receive an email.
Email notices of returns due: patrons may receive an email from their library three days before an item is due.
Email notices for overdue library materials.
Email notification when selected new titles or subjects are available in the Delaware Library Catalog (click here for instructions.)
If you want to receive email notices from your library, please make sure that you have an up-to-date email address on file by updating your patron record next time you are in the library. If you do not want to receive email, you can ask to have your email address removed from your patron record if you have already provided it- if you didn't provide one, you don't have to do anything!
If you have junk-mail controls in your email service, you may wish to add sirsi@endeavor.sirsi.net to your list of approved senders. Most library notices will be titled Library Notice (Do not reply to this Email)
Written on: February 26th, 2009 in News
We're very happy to announce the addition of LibraryThing to our online catalog!
LibraryThing is an online service that helps users list, describe, review, and catalog their own book collections.
(click here to open LibraryThing in a new window)
LibraryThing users have "cataloged" 30 million books, using 40 million+ descriptive, everyday terms to "tag" them. We've taken all of that descriptive information, along with the lists of recommended and related titles that are generated by connecting all of the data, and incorporated it into the Delaware Library Catalog.
When you display a book in the online catalog, you will see a lot of useful new information- the descriptive terms (tags) that are most frequently used in the LibraryThing database to describe the content, characters, or genre of the book, along with a list or related or recommended works, all of which can be found in the holdings of one of our member libraries.
Written on: February 26th, 2009 in News
We're happy to announce that since the launch of the new catalog portal on July 1st, there have been 100,000 visits to this page from library patrons not only in Delaware, but from all over the United States and the World!
We're also happy to see that visitors are exploring the site and using more and more of the available resources, including links to web resources, information on how to use library services, library maps and calendars and more.
Post a comment in any blog entry to let us know what you think of the new services and how we can improve them.
Written on: February 26th, 2009 in News
Reviews of catalog search activity by Delaware Library Catalog patrons show that one of the main reasons patrons experience unsuccessful book searches or misleading results is from simply mis-spelling title words or author names when using the catalog. The Delaware Division of Libraries, in partnership with Delaware's libraries, is happy to announce the introduction of the Lucien spell-checking feature, now live in the Delaware Library Catalog.
Previously, an unsuccessful search would only provide a browseable list of terms following alphabetically from the incorrectly-spelled entry. Not so helpful! Lucien checks the mis-spelled word against a constantly updated database and offers a simple and intuitive "did you mean?" choice. Clicking on the alternative spelling will automatically re-run the search and return the results the patron was looking for. We hope that this tool will be helpful for our younger patrons, persons with limited English proficiency, and hasty typists.
Written on: February 24th, 2009 in Learning Journeys
Kathy here…The experiment I referred to last week involves a photo challenge I picked up on another blog. Take a photo a day. That's it. The who, what, when and where of the photograph is up to me. I decided to approach this as simply as possible. Just  take a shot each day of the month…no overthinking, no real plan. And, note a short phrase/thought about each photo in my calendar. Then, at the month's end, upload the pictures to my computer and check them out.  Welcome to Advanced Chunking! Small bits of time devoted to a large project that comes to life before our eyes.
Well, when I viewed January's photographs, I was floored. Certainly, here was visual documentation of where I was/what I was doing physically. That's useful on many levels. But I was also viewing "where" I was/what I was "doing" intellectually/emotionally as the shot was taken. And, that is useful on those levels we focus upon with the Learning Journeys. I recalled fairly easily what books and magazines I was investigating/relaxing with during the month. Best of all? This effort was effort-LESS. If getting entries into your Learning Journal has been challenging. Consider chunking in some respect…the calendar notation is particularly useful for thoughts about your reading.
Next, I'm considering taking photographs of my reading piles each week. That's one guaranteed way to make sure I don't miss a title for my reading list!