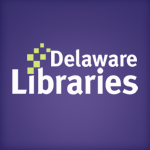 Facebook Twitter Pinterest Flickr Google+ YouTube Instagram
Archived Posts From: 2010
Written on: December 23rd, 2010 in Blog Posts
We're very proud of our websites here at the Division of Libraries (and look for a whole new look for the lib.de.us homepage soon). BUT..what's the matter with North Dakota and Wyoming!!
The library catalog homepage attracts about 50,000 visitors a month, from all over the world, and this blog recently published its 500th posting, and is visited about 150 times a day on average- the library catalog itself was searched 1/4 million times last month alone. What do we need to do to attract our friends from the Flickertail state, and Wyomingites (it doesn't appear that these states have informal nicknames for their residents)? So here's an appeal to our loyal readers, facebook friends, and twitter followers- if you have friends or relations in Wyoming or North Dakota, encourage them to visit a Delaware library (online) during December!
Written on: December 21st, 2010 in Blog Posts
December and January are going to be a little sad in the libraries despite the holiday cheer. The Delaware library community is going to be saying goodbye to two key movers and shakers, both closing out their remarkable library careers with much-deserved retirements.
Late last month, Chrys Dudbridge, director of the Lewes Library, announced her retirement. Chrys has been an incredibly constructive and innovative presence in the library and community during her service in Lewes. Libraries throughout the state have benefited from her endlessly positive and dynamic example- whatever she turns her hands and spirit to in 'retirement' is sure to be a marvel!
And in a more recent announcement, the head of Sussex County libraries, Carol Fitzgerald, will leave her position in January. Carol has been the backbone of the County library services for two and a half decades, and she has the lion's share of the credit for the steady improvement of Sussex County libraries despite some of the most challenging financial and technological challenges:
Fitzgerald heads the county library department, directly overseeing three county-run libraries, the inter-library loan program and the bookmobile service, and assisting the 11 independent libraries. She has been county librarian since January 1986, and was previously director at the Delmar Public Library for six years.
Sussex County is currently looking for applicants for Carol's position, and you can find more information at the County government website. Here's the listing from that site:
Written on: December 20th, 2010 in Blog Posts
We're very happy to announce a new ebook and electronic resource offering for Delaware public library patrons! Ebrary(click the link to access the site with your Delaware public library card ID) is a leading ebook provider to academic libraries, public libraries, and private industry and through their new Public Library Complete Collection every public library card holder in Delaware can now access almost 20,000 ebooks on an incredible variety of topics
From home repair and hobby crafts, through study guides, science and religion, to popular poetry and fiction- while there's a strong orientation to books suitable for high-school and beyond, there is something for everyone, including a substantial Spanish-language collection. These books are viewable online, using your home computer, or can also be accessed on a portable device that has a web browser using WiFi or 3G- they're not as yet 'downloadable' to an ereader that isn't connected to the web.
You can read a guide for users at this link (opens a .pdf document in a new window). Ebrary is based on the .pdf and epub formats for maximum compatability and flexibility, and the platform includes some amazing contextual tools for deeper exploration of the texts. In early 2011, the Delaware ebrary collection will become available to all high schools in Delaware at no additional cost- an amazing additional resource in a time in which school library resources are increasingly at a premium.
Written on: December 7th, 2010 in Blog Posts
We're always looking for your favorites and recommendations to share with library staff and other library users. You can use the noticeboard below to tell us what books and movies were your favorites in 2010:
Written on: December 3rd, 2010 in Blog Posts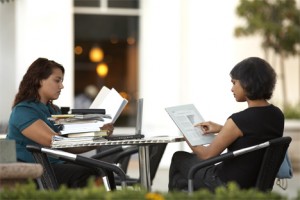 Ho- Ho- How do you know which one to buy? This year, electronic device sales are going to be a strong overall category in holiday spending, and e-readers are going to be well represented. Lots of people will be getting their first ereader this year, is my safe prediction- and not just tech-savvy early adopters.
This year, Aunt Mabel will be getting a Kindle in her stocking- Forrester Research predicts almost 30 million Americans will own an ereader by 2015- so with Aunt Mabel in mind, here are some points to ponder when you make your e-reader purchase plans:
Written on: December 3rd, 2010 in Blog Posts
For the last couple of years, the online marketing group Windmill Networking has compiled an annual Social Media best-of booklist. Last year, we compiled this list into our own Social Media Reading List, available in the library catalog's "Have You Read?" section. At the end of 2010, we're happy to add several new selections to our list, based on Windmill's recommendations:
Written on: December 1st, 2010 in Blog Posts
What is BTOP? What is a Job/Learning Lab? And how are public libraries going to become a launch pad for employment and career advancement? The Division of Libraries published a number of RFPs and position announcements recently, related to our successful application for funds offered under the Broadband Technology Opportunities Program. An overview of the Division of Libraries' proposed program was presented recently to library staff and strategic partners from community organizations and state government agencies, with an overall budget, timeline, and description of the services that will be made available. You can view or download the presentation here: