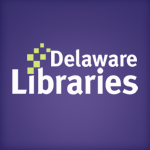 Facebook Twitter Pinterest Flickr Google+ YouTube Instagram
Sussex County Farewells
Written on: December 21st, 2010 by: in Blog Posts
December and January are going to be a little sad in the libraries despite the holiday cheer. The Delaware library community is going to be saying goodbye to two key movers and shakers, both closing out their remarkable library careers with much-deserved retirements.
Late last month, Chrys Dudbridge, director of the Lewes Library, announced her retirement. Chrys has been an incredibly constructive and innovative presence in the library and community during her service in Lewes. Libraries throughout the state have benefited from her endlessly positive and dynamic example- whatever she turns her hands and spirit to in 'retirement' is sure to be a marvel!
And in a more recent announcement, the head of Sussex County libraries, Carol Fitzgerald, will leave her position in January. Carol has been the backbone of the County library services for two and a half decades, and she has the lion's share of the credit for the steady improvement of Sussex County libraries despite some of the most challenging financial and technological challenges:
Fitzgerald heads the county library department, directly overseeing three county-run libraries, the inter-library loan program and the bookmobile service, and assisting the 11 independent libraries. She has been county librarian since January 1986, and was previously director at the Delmar Public Library for six years.
Sussex County is currently looking for applicants for Carol's position, and you can find more information at the County government website. Here's the listing from that site: