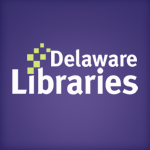 Facebook Twitter Pinterest Flickr Google+ YouTube Instagram
Archived Posts From: 2009
Written on: August 4th, 2009 in News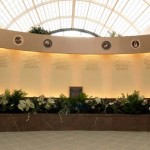 Earlier this week, the remains of Navy Caption Michael Scott Speicher were recovered in Iraq and returned to the United States, Speicher was the first casualty of the 1991 Gulf War, a Navy pilot who was shot down on a combat mission and whose remains were concealed by the Iraqi desert until locals informed U.S. troops of the possible site of the crash. Positive identification was made by the Armed Forces Institute of Pathology in Rockville, MD.
One of the untold stories behind the headlines is the role of the Army's Mortuary Affairs Specialists. NPR featured an interesting story on the training regime, based in Fort Lee, VA, for these specialists, who are charged with the dignified recovery and return of U.S. war dead- past and present:
"They do their job so that never again will white markers rise from green fields of honor with the inscription "Here rests in honored glory, a comrade known but to God." Not or for themselves, but for their country."
A 2002 story in Soldiers goes into more detail about the role of the mortuary affairs specialists- you can read it with your Delaware Library Catalog library account. While all of the branches of the U.S. military have staff who serve in some form of mortuary affairs, the army has authority over all aspects of this vital role through the Joint Mortuary Affairs Center (JMAC) of the Quartermaster Corps, and the Joint POW/MIA Accounting Command (JPAC).
There are a number of novels, mostly thrillers, that use the search and recovery of MIA troops as a plot point:
Tripwire, a Jack Reacher novel by Lee Child, features a number of scenes at the JPAC operation at Hickam AFB in Hawaii. (National Geographic published a fascinating and moving story on the work done by the troops there- a combination of cutting-edge science and incredible grit under gruelling conditions in some of the world's most inhospitable environments.)
Other works include K.I.A. by Thomas Holland, and One Drop of Blood, where the protagonist is the head of the Central Identification Laboratory.
The New Castle Library catalog also includes Earl Swift's Where They Lay, a non-fiction account of the hunt for the remains of servicemen and women in Vietnam.
Written on: August 3rd, 2009 in News
This is a list of last week's top 5 most checked out titles from the Delaware Library Catalog. Naruto edges Patterson FTW!!
Written on: August 3rd, 2009 in News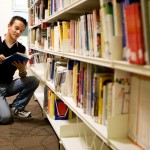 Click on the links below to get lists of new items available from the Delaware Library Catalog in various formats:
You can sign up to receive a weekly reminder of new items via email- visit our catalog homepage and go to the "connect with us" section in the lower left of the page and click on "other new item feeds"- enter your email address, look for a verification email, and you'll receive a reminder when new item links are posted.