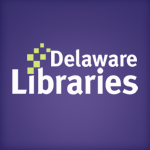 Facebook Twitter Pinterest Flickr Google+ YouTube Instagram
Archived Posts From: 2009
Written on: August 19th, 2009 in News, Reviews
Judging a book by its cover is not recommended (although everyone does it)- but this chart from sci-fi and fantasy publisher Orbit is funny and fascinating nevertheless:
I guess they don't call the genre "swords and sorcery" for nothing. It looks like 2008 was not a good year for unicorn fans- maybe next year!
Written on: August 17th, 2009 in News
Best-selling children's author M.T. Anderson is coming to Delaware on Monday, September 14, and he better be ready for some challenging geography questions from his elementary school-aged readers.
Anderson's upcoming book, Jasper Dash and the Flame Pits of Delaware, features a highly fictionalized version of the First State in which the intrepid hero and his pals discover a hidden mountain range in exotic and mysterious lands near Ogletown. (There's also something about Delaware being "cut off from the civilized world for untold years.")
"We're expecting a lively Q & A session," said Annie Norman, director of Delaware Division of Libraries, which is sponsoring Anderson's appearance. "M.T. Anderson is one of the most popular writers for children and young adults. This will be a great opportunity for young readers to learn more about his work, hear how he develops his ideas, and find out why he picked Delaware as the setting for this book!"
"Off the Page: An Afternoon with M.T. Anderson" will be held at the Trabant University Center Theatre on Main Street in Newark, at 4:30 p.m. Anderson's presentation will include remarks, a Q&A session, and book signing.
M.T. Anderson is the author of Whales on Stilts; The Clue of the Linoleum Lederhosen; The Astonishing Life of Octavian Nothing, which won the National Book Award; The Astonishing Life of Octavian Nothing, Traitor to the Nation, Volume II, The Kingdom on the Waves, which is a 2009 Printz Honor Book; The Game of Sunken Places; Burger Wuss; Thirsty; and Feed, which was a finalist for the National Book Award, a Boston Globe-Horn Book Honor Book, and the winner of the Los Angeles Times Book Award for Young Adults. He lives in Vermont and Boston, Massachusetts.
Anderson's appearance is sponsored by Delaware Division of Libraries, Delaware Center for the Book in collaboration with the Education Resource Center (a division of the Delaware Center for Teacher Education), the IRA Student Literacy Council of UD, the Reading Council of Northern Delaware, and the Delaware School Library Media Association.
Written on: August 17th, 2009 in Reviews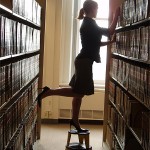 As ever, the Sunday New York Times Book Review is the best place to go to plan your next reading adventure. There are some fascinating-sounding titles discussed in the most current issue, as well as early warnings on a couple of duds.
That Old Cape Magic, by Richard Russo is a family dramedy with Russo's signature rendering of human frailty and failings.
Snakehead, by Patrick Keefe, is a gripping investigation into human trafficking and the Chinese underworld. The author was recently interviewed on NPR and you can listen to it here
To Heaven By Water, by Justin Cartwright. You can read reviews from Kirkus and Library Journal at the NoveList site, with your Delaware Library Card ID and PIN. Although the author has been well-reviewed in the past, there's a general consensus, from the New York Times book critic to Library Thing reviewers that this is not an especially good read
The Match King, by Frank Partnoy which shows that slick, too good to be true financial promises have been taking people in long before Bernard Madoff came along. The Economist published a review of this book in April, which you can read here
Written on: August 13th, 2009 in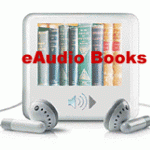 We recently added 50 or so new e-audiobooks to the catalog, a nice combination of classic and new titles- you can see the list here.
To download an e-audiobook to your home computer, DLC cardholders can select the echeckout option in the record, after logging in with their library card account and create a personal account with NetLibrary- We recommend downloading the NetLibrary Media Center, and instructions for the process can be found here.
Written on: August 13th, 2009 in News, Reviews
You can admit it, it's OK— it used to be so much easier to buy from Amazon or Barnes and Noble than to go to the library to pick up that book you'd heard about or seen a great review for.
A lot of people are thinking twice about that now! It's been the case for a long time that many (if not most) purchased books languish unread- more than 30% are categorized as "impulse buys"*- and 40% of books are purchased by people earning less than $35,000/year, so with money tight and people looking to make everyday savings without sacrificing quality of life.
If you make a lot of book purchases on-line, wouldn't it be handy to have a convenient way of seeing if your local library has the book you're considering buying? The average online purchase costs around $10, and the average U.S. consumer spends a little over $100/year on books, so even if you find half of the books you're looking for in your library (a pretty conservative estimate), that's an extra $50 for no-whip vente mocha lattes.
I stumbled across this nifty bookmark recently at the Des Plaines Public Library website. It's a simple piece of code that you save as a bookmark (or you can click, hold, and drag it to your bookmarks toolbar). When you're looking at a book on a site such as Amazon, Barnes and Noble, Powell's or several other bigtime online retailers, you can simply click on your BookChecker bookmark, and a pop-up window will show you if the book is in the Delaware Library Catalog- then you can place a hold on it or go visit the library to check it out.
We've had the LibX browser extension available for a while for Delaware Library Catalog users- it's somewhat more powerful than BookChecker because it can be used to search a wider range of sites and will automatically insert links to our catalog into webpages as you are reading them. It's a little more complex to install though, but if you are interested you can read more about it and download it here.
*stats courtesy of Bowker- check out the online presentation below or here:
4- Making Information Pay 2009 — GALLAGHER, KELLY (Bowker)
Written on: August 12th, 2009 in Reviews
I picked up this book for my daughter after seeing it reviewed in twitter form by @MKlibraries (the Milton Keynes library system near London). For the tween/early YA reader, it's a nicely crafted mystery set in England, but also notable for its narrator, Ted, who has a brain with "a different operating system", not specifically defined in the book, but likely something along the autistic spectrum. It's curious that is the second children's book I've read in the last few months featuring a narrator like this- the other one being Anything But Normal, which was incredibly good and extremely moving.
Taking a quick look in the GoodReads website, I saw a handful of other children's titles with autistic narrators or main characters, including Marcello in the Real World and Emma Jean Lazarus Fell in Love, the latter of which, like Dowd's book, doesn't diagnose its main character, preferring instead to present Emma Jean as quirky, unique young woman with a different way of thinking.
Written on: August 12th, 2009 in
One thing that we're working towards in the Delaware Library Catalog if breaking down some of the mystique surrounding databases. We're always looking for good ideas and new ways to promote these valuable subscription resources and make access easier (subject to the constraints of Delaware law surrounding their access through the library catalog).
One message that should be loud and clear to all Delaware public library users is: databases are not just for students! While we do subscribe to some very valuable in-depth resources that are in many ways branded for higher education use, these subscriptions contain incredibly useful full-text magazines and periodicals that are used everyday by people who aren't necessarily on an academic path. Our Masterfile (full-text online magazines) subscription includes current issues of Consumer Reports, for instance. This magazine is not available for free online, and is fairly pricy at the newstand, but by logging in to your local libary catalog and selecting either the Online Magazines link or the database page, I can search for the magazine by title and get last minute travel tips or even rational discussion of health care reform.

Alternatively, you can bookmark the magazine directly and subscribe to an RSS feed that will deliver links to new articles as they become available to your email account or reader:
View it on the ScreenToaster site
Entertainment Weekly is another everyday title available through your library account- one that costs $70 or more to subscribe to annually and your library can deliver online for free, as is Good Housekeeping. The Economist is another essential periodical that is tremendously useful for the purpose of staying informed about U.S. and international current affairs, but this weekly title costs more than $100 annually to subscribe- and once again is available to you for free with your library card.
You can access thousands of well-known and widely read periodicals through our online magazines subscription- check it out today!
Written on: August 11th, 2009 in News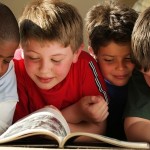 In Lewes, it looks like a little High School assigned reading catch-up is taking place!
Further on down the coast, however, Bethany Beach and area residents have either already prepared their book reports, or are putting them off for another week:
Further inland, younger readers are squeezing out every last drop of summer reading fun- manga reigns supreme: Naruto, Bleach and other titles go back out of the door as soon as they are checked in!
Written on: August 11th, 2009 in News
Click on the links below to get lists of new items available from the Delaware Library Catalog in various formats:
Written on: August 10th, 2009 in News
Today's Sunday New York Times Book Review led with an article about a couple of books related to this year's 40th anniversary of the Woodstock Festival, including The Road to Woodstock, by Michael Lang, one the organizers of the event. You can read lengthy excerpts here at the publisher's website.
There's a wealth of other Woodstock-related library material available through one of your Delaware public libraries, and the Delaware Library Catalog. One of the best ways to remind yourself of what you missed (especially if you were there) is the seminal documentary Woodstock: 3 days of peace and music– now in a 40th anniversary Director's Cut version. Joel Makower's Woodstock: the Oral History is also worth a look.
There was a sizeable 25th anniversary concert in 1994- You can read a story about it in the August 1994 issue of Billboard. My recollection of it was that there were many complaints of it being muddy, corporate, and selfishly hedonistic. At the time, I was at the free alternative 25th anniversary concert, because my wife and I had been in upstate NY for her grandmother's funeral, and thought that we might as well attend- we thought better of it after tramping 5 miles in the mud through pitch dark back roads and winding up in a muddy field with the rain pouring down, no tent, listening to Arlo Guthrie! My Mother-in-law's dog, which we were taking back home with us, was never quite the same after that evening. Just like the original event, however, everyone in attendance was friendly, helpful, and beautiful.