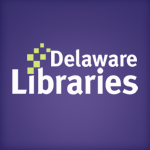 Facebook Twitter Pinterest Flickr Google+ YouTube Instagram
Archived Posts From: 2009
Written on: August 8th, 2009 in News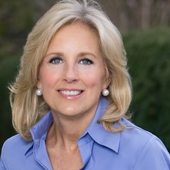 Community Colleges are "no longer America's best-kept secret", according to Delaware's own Jill Biden in this essay at Forbes.com.
Dr. Biden taught for 16 years in our own Delaware Technical and Community College, and is well qualified to talk about the tremendous advantages these institutions have in their flexibility, ability to accommodate the needs of adult learners, and relative inexpensiveness compared to other institutions of higher learning.
If you're a Delaware Library Catalog user, you're already receiving services from the four campus libraries of DTCC- because they are members of the consortium, their holdings are almost all available to all public library users in Kent and Sussex Counties. Because of the specialization that is inherent to college libraries, this means that on certain subjects- particularly health topics and the social sciences, public library patrons have access to a quality and depth of collection that would not typically be available at a normal public library. Patron's don't have to go through a complicated inter-library loan process for these titles- they can be found in the online catalog and holds can be placed for delivery to the user's local library.
Written on: August 8th, 2009 in Q & A's
Yes!
1. Go to the Delaware Library Catalog
2. Enter your User ID (library card number) and P.I.N. in the upper right, then click "Login For More Features"
3. Now you are looking at your library account.  To renew the items you have checked out, click on "Renew Items"     (this is located in the green bar – "renew items" is on the last line)
4. Select the items you wish to renew and click "Renew Selected Items"
5. That's it – you're done!
Please be aware that not all items are able to be renewed.  Please contact your local library if you need assistance.
Thanks for using Ask a Librarian Delaware!  Have a question? Ask us!
Written on: August 7th, 2009 in Q & A's
A: Yes!  We contacted the State of Delaware Department of Natural Resources and Environmental Control (DNREC), and Delaware homeowners are able to legally burn:
Cooking fires such as barbeque grills
Campfires, patio fire pits, or chimenea
Ceremonial bonfires conducted by established groups such as schools, Indian tribes, or other recognized organizations
Small amounts (< 27 cubic feet of material) of yard waste/garden debris such as cut or fallen branches, limbs, or shrubbery from your residence, but burning these materials is allowed ONLY from October 1 – April 30, between the hours of 8:00 a.m. and 4:00 p.m.
For complete guidelines, including restrictions, check DNREC's Citizen's Guide to Open Burning (También disponible en español).
For more information on open burning, check DNREC's Division of Air & Waste Management.
Thanks for using Ask a Librarian Delaware.  Have a question?  Ask us!
Written on: August 7th, 2009 in News
Some number-crunching for the weekend- FY2009 ran from July 2008 to June 2009, and we saw good increases in key indicators for the us of the Kent and Sussex County public libraries as well as the Delaware Techs and other academic members of the Delaware Library Catalog consortium:
FY 2009 Circulation
FY 2008
FY 2009
% of Change
Total Circ
1,920,397
2,067,368
7.65
Checkouts
1,542,397
1,625,571
5.39
Checkout Reserves
6,608
7,037
6.5
Staff Renewals
220,308
241,268
9.5
Online Renewals
104,963
135,443
29
Use Item*
46,121
58,049
25
*Use Item refers to items that are tracked as being used by patrons within the library but are not checked out.
Top 5 Item Types Circulated
Item Type
Total Circ
% of Circulation
Book
1,228,538
59.4
DVD
384,718
18.6
Paperback
119,022
5.75
CD Book
70,034
3.38
Video
42505
2.05
Top 5 Home Locations Circulated
Home Location
Total Circ
% of Circulation
DVD
315,174
15.25
Fiction
311,725
15
Nonfiction
200,357
9.7
Juvenile Easy
189,073
9.14
Juvenile Fiction
92,692
4.5
Note- there are a lot of item types and home locations in addition to the ones listed above, which is why the reports don't total 100%
You can see other stats for FY09 as they are added and link to reports for previous years here.
Written on: August 7th, 2009 in News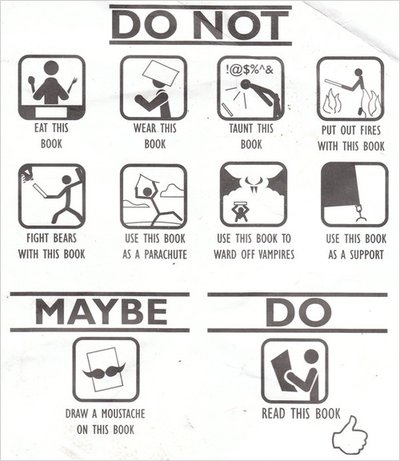 Written on: August 6th, 2009 in Learning Journeys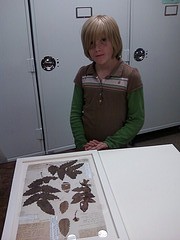 I took the afternoon off today to visit the Academy of Natural Sciences in Philadelphia- one of the best museums in the area, in my opinion. I have a friend there who arranged for 'back stage passes' for my daughter to see some Lewis and Clark Expedition-related items in their collection, since she has been interested in this voyage since doing a third grade reading assignment on it- Seaman: the dog who explored the West with Lewis and Clark– I guess that she's starting her learning journey early! We're fortunate to live in an area that has such a wealth of cultural institutions covering every aspect of human ingenuity and interest- this gives us the ability to take the topics that interest us in our reading and create incredibly memorable, tangible experiences around them. I think that this sort of process is important in how kids find their creative path and perhaps their lifelong interests- becoming interested in a subject or observation, reading about it, having that interest manifested in some concrete way that drives them to find out, talk about, or read more about it.
We were able to see some amazing things in the Academy's library and its botany collection- Dr. Alina Friere-Fierro showed us the Lewis and Clark Herbarium (part of which shown in the picture), which consists of the plant specimens collected by the expedition as it passed from St. Louis to Oregon. Part of the reason for the expedition was to document the range of plant and animal life in the newest regions of the U.S., so while outfitting the expedition in Philadelphia, Lewis took time to learn how to mount and preserve plant specimens, and upon their return the noted European botanist Frederick Pursh examined the collection and created the first survey of American plant life, Flora Americae Septentrionalis. Scientists continue to use the herbarium today- Dr. Friere-Fierro explained how one recent researcher measured the levels of carbon dioxide in some of the samples as part of an investigation into global warming. In the library, we were able to see a map of the expedition, still bound in the original 1814 edition of the History of the Expedition, as well as some collections of minerals collected by members of the expedition. The map had been another thing that had originally piqued Lucy's interest, after seeing another copy appraised at $50,000 on Antiques Roadshow!
Meriwether Lewis wrote an account of the expedition, which has been republished either in its entirety or in any number of abridged or edited versions, and there are a number of great books about the expedition, including Stephen Ambrose's very popular Undaunted Courage, and I Should be Extremely Happy in Your Company, a fictionalized account of the expedition as seen through the eyes of Sacagawea.
I'll have to start planning another Philadelphia trip, this time to the American Philosophical Association- the actual journals from the expedition are currently on display there. We won't be able to get quite as close to the items as we did today, but it will be amazing to see them.
Written on: August 5th, 2009 in Q & A's
A: According to Heloise, rubbing a small amount of coffee grounds or toothpaste over your hands or rinsing with vinegar should remove odors after peeling onions, chopping garlic, or handling fish. Other options include rubbing your hands with a salt/dishwashing liquid mix, rinsing with lemon juice, or using a lemon-scented or special de-fishing soap.
For more household hints, check out 1,001 Old-Time Household Hints, The Complete Idiot's Guide to Green Cleaning, and, Homemade: How to Make Hundreds of Everyday Products Fast, Fresh, and More Naturally.
Thanks for using Ask a Librarian Delaware! Have a question? Ask us!
Written on: August 5th, 2009 in News

Vampires and Michael Jackson remain topics of great interest. Click on the image to see the full-size version on the Wordle.net site.
Written on: August 5th, 2009 in Reviews

After spending a day at the Delaware State Fair, you can't help thinking about food and our connection to it! One of the goals of the State Fair is to make sure that people who are increasingly distant from agricultural life remain aware of where their food comes from and the people who provide it- I thought that the picture on the left nicely illustrates the way the farmer's paradigm differs from the urbanite's- in the end, Flossy and Mabel are still "the other white meat", as cute as they look with ribbons in their tails.
The author of Cod and Salt, recently published a fascinating book based in part on the regional guides written by the WPA during the Great Depression. During research, Kurlansky had rediscovered WPA writer's files on regional cookery and foodways, and has republished them as Food of a Younger Land. Zora Neale Hurston and Eudora Welty were among the many writers who discussed such delicious sounding treats as Montana Fried Beaver Tail and Georgia Possum and Taters (Welty's contributions included a recipe for Mint Julep along with the assurance that "Yankees are welcome to make these dishes").
The book is more than just recipes, though- it's an evocation of an America that existed before fast food and chain restaurants, when the food that people ate was enmeshed with their culture in a way that seems unimaginable today for many- as unimaginable as today's ongoing debate about "eating locally" would have been to the contributors to this book. You can read an extract from the book here.
There is a chapter on diner slang in Kurlansky's book, so if you need to know what "burn one, take it through the garden, pin a rose on it and give it shoes" means, this is the books for you (although I'm not sure why this mnemonic, taken from this web site on diner slang, is easier to remember than hamburger with lettuce, tomato and onion, to go!)
Written on: August 4th, 2009 in News
I think that we should give this one to ourselves anyway, but if not for the closure of Bridgeville for part of the month, July circulation for the DLC would have exceeded 200,000 transactions- it was actually 199,343 including renewals etc., which is a continuing upward trend for the year as would be expected during the summer.
However, this is despite the longer circulation term, which everything in July was subject to for the first time- and renewals are about 50% lower than they have averaged prior to June- which I think is a substantial savings to staff time as well as a huge patron convenience.
The reduced number of renewals caused the total circulation number for July 09 to be about 14,000 items fewer than July 08, but the actual checkout items number is almost 3,000 higher, which suggests that patrons are checking out more items AND having the time to enjoy them! The Checkout Items figure of 173,000 items looks to be the highest monthly total of items checked out since the consortium came together!
We're always keen to get your feedback on our performance and standards- you can leave a comment here at the blog or email us at the Division of Libraries' feedback email address