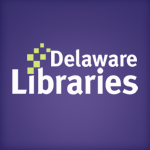 Facebook Twitter Pinterest Flickr Google+ YouTube Instagram
Archived Posts From: 2008
Written on: November 26th, 2008 in Learning Journeys
Laura here: I spend most of my reading time on fiction; I'm drawn
to the stories and characters that often reflect real-life learning and
situations, but sometimes real-life stories can read like a fairy tale.

That's been my experience of The Google Story by
David Vise and Mark Malseed. It's the story of the Google Guys: Sergey Brin and Larry Page and it caught my eye in a lovely
independent bookstore while I was in Georgia recently. I jotted down the
title to check out at my local library: this is my standard operating procedure
before purchasing a book I'm not 100% 'sold' on. 😉 (My public library had the
print and audio version so I can listen in the car or on a walk as well as read
at home and I'm already sold.)
The book reads like a novel—fascinating characters,
improbable situations, and astonishing discoveries! The Google Story
tells the tale of two young entrepreneurs who dropped out of Stanford University to "change the world" and give their product away for free! You'll even learn
how the company's mantra: DON'T BE EVIL guides their remarkable success.
Google it to learn more! Have we really been 'googling' for ten years!? A brand that's become a verb is definitely a success story worth reading! Have you seen this laugh out loud t-shirt saying? "Sometimes when I'm alone I Google myself." 😉
Written on: November 14th, 2008 in Learning Journeys
Honoré here: Last Sunday's ( Sunday, Nov 9)  edition of the Washington Post's Book World caught my attention: "Calling All Kids – Book World invites young artists (ages 5-12) to submit their original, colorful works of art. The winning entry will be used as the cover of a forthcoming issue devoted to children's literature and the winner will receive a bag full of books."
Subject of the art work:? The pleasures of reading!
Since I don't technically qualify as a kid any longer, I immediately thought that my seven-year old niece would be interested… and then I started thinking, uhmm, what would  I draw, paint or color to show  the pleasures  reading brings me? Haven't picked up a pencil, crayon or paintbrush yet but I am thinkin.' And I plan to create several works of art  right in my journal. The perfect place. I encourage you to join me in creating your work of art in your journal. And who knows, down the road, we may even feature our colorful pictures on the blog. Wouldn't that be fun!
Cheers~
Written on: November 4th, 2008 in Learning Journeys
Honoré here: …and a good time was had by all . We had great weather throughout the day, a stellar cast of authors for all ages and we introduced the second edition of the journal! It is a tad bigger, a nice solid purple with orange as an accent color and the new graphic is quite nice and fun – soon, the blog banner will feature the new graphic. We'll also be posting updated calendar downloads for Nov/Dec and 2009.
For me, the best part of the Book Festival was reconnecting with some of you who are Delaware Libraries Learning Journey charter members…and meeting some new ones.Thank you so very much for joining Annie and me at our two programs and for sharing with everyone how you've used  the journals to track your own learning path. Watch the blog; we plan to build on your ideas and insights . We look forward to continuing our conversation throughout this next year. Enjoy your journals and learning.
Cheers~