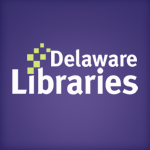 Facebook Twitter Pinterest Flickr Google+ YouTube Instagram
Archived Posts From: 2008
Written on: October 28th, 2008 in Learning Journeys
Honoré here:  Today is day #3 of my learning conference. One of the prominent people joining me on this learning journey was Kevin Kelly, very notably of Wired magazine. Interviewed this morning, he was asked what he was most concerned about pertaining to his learning. His repsonse: forgetting what he's learned. His remedy: writing it down ~ or life bogging. Sounds like a plan to me! I'm going to check out his website: kk.org. This conference has been fun and inspiring.Tomorrow I leave.I'm looking forward to reconnecting with you Saturday, Nov 1 at the Delaware Book Festival. Imagine, I've had a whole week plus of learning dates! How lucky can anyone be? See you soon!
Cheers~
Written on: October 21st, 2008 in Learning Journeys
Honoré here: Julia Cameron, author of the Artist's Way and many other books, always encourages writers – those who are and those who wannabe – to have a weekly "artist's date" with themselves. The goal: take yourself to a museum, quiet place in your town or city, the library, anywhere you can take in the sights, sounds, smells, the area and relax, reflect, rejuvenate, re-create. Do you take artist's dates? If yes, how frequently? Where do you go? How do you capture that special one-on-one time you have with yourself? For yourself?
Soon I am going to be on a "learning date;" I will be attending a conference on learning in Disney World. As I prepare for this conference, I am reminded of the train trips my mother took from Washington DC to Portland OR, years ago. The neat thing about taking the train was one could get off at a scheduled stop, and if so desired, spend a day or more checking out the town or city. My mother always approached her trips cross country as a learning date – she would check out the telephone directory's yellow pages for the location of the library and because she was a weaver, weaving and yarn shops, plus, local transportation. On some trips, she had several hours layover; on others, she chose to spend the night, catching the next day's train to continue her journey.
It is only a matter of days til the 3rd Annual Delaware Book Festival, Saturday, November 1, 10 AM – 4 PM, at The First State Heritage Park at Dover. Check out the link for the latest information about the day's events and featured authors and illustrators. I'll be there, introducing the new learning journey journal at 10 AM and 2:45 PM in the Delaware Visitor Center. The Book Festival is a great place to have a learning date with yourself for yourself. Hope to see you November 1!
Written on: October 13th, 2008 in Learning Journeys
Honoré here: Come the next Great Depression, thanks to my many learning paths, I've a myriad of projects – and the attendant supplies, tools, resources, etc – to keep me well occupied for easily several decades. All kidding – only half seriously – aside, this weekend I took inventory of my PiPs: projects in progress [or not]. These projects range from journaling in all its variations to knitting to needlepoint to quilting to scrapbooking to, to…
Recently, my interests have been focused on knitting, inspired by the book The Gentle Art of Domesticity I blogged about several weeks ago. I've been reading all things knit (writ) by Stephanie Pearl-McPhee, aka as the Yarn Harlot; re-reading Zen and the Art of Knitting and others from my personal library, including my favorite, Sally Melville's The Knitting Experience: Book 1: The Knit Stitch. And as is my pattern, I also checked out the magazines. One I discovered, Interweave Press' Interweave Knits is a magazine of highest quality. From it, I was introduced to Inspired to Knit by Michele Rose Orne. An exquisite book that oh so lives up to its promise.
One is inspired not only by the 21 beautiful handknit items designed by the author – and way out of my league – but moreso by the process (her learning path) she shares for finding and developing her own inspiration. Arranged by season, starting with autumn, are four workshops to help you: gather ideas to create a mood board; develop a color palette; swatch creatively; and sketch silhouettes to incorporate into finished patterns. I'm only up to winter (develop color palettes) – thus the impetus for the PiPs inventory – and I've not knit a thing, but oh, how I lust!
Quite popular among knitters is the knitalong. You can also join Inspired to Knit's KnitAlong and Mood Board Project.
Nope, I've not joined it…yet!
Cheers~
Written on: October 7th, 2008 in Learning Journeys
Honoré here: One of the ideas Kathy, Annie and I have been toying with [in our learning journey project] is to develop some type of tool that visually documents – or maps – our learning journey. If you have attended one of our programs you may recall the cluster or mind-maps we created as we captured the conversations about reading interests, hobbies, ways we track our learning paths.
Recently, I started Visual Tools for Transforming Information into Knowledge by David Hyerle. According to recent brain research, as shared in the book, "Neuroscientists tell us that the brain organizes information in networks and maps." ( p.2). How often, when thinking of what you need to do or creating a shopping list, have you found yourself doodling or adding symbols, such as numerals, stars, asterisks, exclamation points, arrows, circles, etc, to your list? What about color? Ever create a mini-map showing the places you need to go and the order in which you'll make your stops? What about tracking or documenting a learning path?
I am only on page 2 in the Introduction of this book – 18 pages preceded the introduction – and already, I am captivated. About two weeks before I received this book, I ran across two titles on mapping our experiences, ideas, imagination, learning and life's journey. They are on my reading stand – each one beckoning to me. Lots of maps awaiting. I shall keep you posted. The titles of the other two books are listed in the sidebar under What Honoré's Reading.
I encourage you to try your hand at mapping your learning journey or your to-do list. Just use one of the blank pages in your journal and turn it sideways – horizontal – and map away!