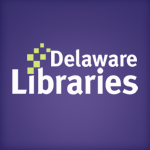 Facebook Twitter Pinterest Flickr Google+ YouTube Instagram
Learning Dates
Written on: October 21st, 2008 by: in Learning Journeys
Honoré here: Julia Cameron, author of the Artist's Way and many other books, always encourages writers – those who are and those who wannabe – to have a weekly "artist's date" with themselves. The goal: take yourself to a museum, quiet place in your town or city, the library, anywhere you can take in the sights, sounds, smells, the area and relax, reflect, rejuvenate, re-create. Do you take artist's dates? If yes, how frequently? Where do you go? How do you capture that special one-on-one time you have with yourself? For yourself?
Soon I am going to be on a "learning date;" I will be attending a conference on learning in Disney World. As I prepare for this conference, I am reminded of the train trips my mother took from Washington DC to Portland OR, years ago. The neat thing about taking the train was one could get off at a scheduled stop, and if so desired, spend a day or more checking out the town or city. My mother always approached her trips cross country as a learning date – she would check out the telephone directory's yellow pages for the location of the library and because she was a weaver, weaving and yarn shops, plus, local transportation. On some trips, she had several hours layover; on others, she chose to spend the night, catching the next day's train to continue her journey.
It is only a matter of days til the 3rd Annual Delaware Book Festival, Saturday, November 1, 10 AM – 4 PM, at The First State Heritage Park at Dover. Check out the link for the latest information about the day's events and featured authors and illustrators. I'll be there, introducing the new learning journey journal at 10 AM and 2:45 PM in the Delaware Visitor Center. The Book Festival is a great place to have a learning date with yourself for yourself. Hope to see you November 1!