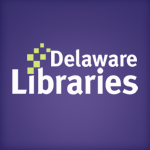 Facebook Twitter Pinterest Flickr Google+ YouTube Instagram
So Many Projects, So Little Time
Written on: October 13th, 2008 by: in Learning Journeys
Honoré here: Come the next Great Depression, thanks to my many learning paths, I've a myriad of projects – and the attendant supplies, tools, resources, etc – to keep me well occupied for easily several decades. All kidding – only half seriously – aside, this weekend I took inventory of my PiPs: projects in progress [or not]. These projects range from journaling in all its variations to knitting to needlepoint to quilting to scrapbooking to, to…
Recently, my interests have been focused on knitting, inspired by the book The Gentle Art of Domesticity I blogged about several weeks ago. I've been reading all things knit (writ) by Stephanie Pearl-McPhee, aka as the Yarn Harlot; re-reading Zen and the Art of Knitting and others from my personal library, including my favorite, Sally Melville's The Knitting Experience: Book 1: The Knit Stitch. And as is my pattern, I also checked out the magazines. One I discovered, Interweave Press' Interweave Knits is a magazine of highest quality. From it, I was introduced to Inspired to Knit by Michele Rose Orne. An exquisite book that oh so lives up to its promise.
One is inspired not only by the 21 beautiful handknit items designed by the author – and way out of my league – but moreso by the process (her learning path) she shares for finding and developing her own inspiration. Arranged by season, starting with autumn, are four workshops to help you: gather ideas to create a mood board; develop a color palette; swatch creatively; and sketch silhouettes to incorporate into finished patterns. I'm only up to winter (develop color palettes) – thus the impetus for the PiPs inventory – and I've not knit a thing, but oh, how I lust!
Quite popular among knitters is the knitalong. You can also join Inspired to Knit's KnitAlong and Mood Board Project.
Nope, I've not joined it…yet!
Cheers~