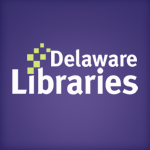 Facebook Twitter Pinterest Flickr Google+ YouTube Instagram
Archived Posts From: 2008
Written on: July 29th, 2008 in Learning Journeys
Blogger, Kevin Kelly poses this question on his blog:
"Books still have the power to change lives. Which ones have
changed yours?"
Read the entire article here and share your thoughts in
answer to Kelly's summary back here on BTL:

"What's your list of Books That Changed Your Life? It has to be more than a list. A book cannot be said to change your life unless it can be annotated with the tangible consequences you made as a result of reading it."
Happy list making. 😉
Written on: July 23rd, 2008 in Learning Journeys
Kathy here:
My reading/learning path wound its way back to old territory over the last few weeks.
There I was, in my bed,comfortably surrounded by pillows, the early morning sun just peeking in the window, when a realization struck. As I used a magnifying glass to examine the details of the treasures found in King Tutanhamen's tomb pictured in the huge book across my lap, it could be 1978 instead of 2008. I had assumed that same stooped position when I examined King Tut: The Boy King shortly after visiting the King Tut exhibit at the Smithsonian with Mom in that year.
There is change, of course. We say King Tutanhamen now; the collection is much more extensive as preservation and restoration has proceeded over the last 3 decades. But, the core remains. I stand looking though a window into the life of a young man 3300 years ago.
How has your path twisted back? What insights have presented themselves to you? What's next for me? I may just need to search out one of the events in the Boy King's current Comeback Tour, pick up my mother and head on out…
Written on: July 14th, 2008 in Learning Journeys
Laura here: Not too long ago I came across a question that I found
intriguing: "What one book changed your life as a

child?" The answer was simple
because Mrs. Dee was my favorite teacher ever, and in third grade she allowed
us to choose between two books for our reading assignment and book report. I
chose Watership Down by Richard Adams and as a result was magically
transported to a world of talking rabbits and characters that entered my heart
and curled up and stayed. This book is the reason I became an avid reader as a
child and a lifelong bibliophile.
During my reading life I've discovered how much I enjoy a well made audio book.
It's not the same as reading a book. And I say well made because for me it has
to be recorded expertly for clarity and crispness and also employ a reader who
uses different voices for the characters, which really makes the story come
alive. I've listened to non-fiction audio books while I exercised or home-cared
but then happily discovered fiction worked in this format as well.
I discovered I could combine my continued enjoyment of audio
books with revisiting old favorites when I found Watership Down on audio
in my local library. Once again I was swept away by Adam's universal story of
survival, happiness, friendship, and love. I haven't read this book in twenty
years or more but it captured my imagination as strongly now as it did when I
was ten and twenty. I think that's what makes certain works timeless and
classic because they resonate with us so deeply at any age.
Over the past two years I have listened to Outlander one of
my favorite historical fiction series by Diana Gabaldon. The entire series is
delightfully read by Davina Porter and I haven't slacked over two years because each of the six books is
approximately 48 CDs in length. Wow is right! I hadn't read the first in the
series since it was published in 1991 but once again the characters were so
familiar, real, and beloved that I was effortlessly drawn in to the story after
all these years and so richly rewarded by the experience.
Do you make it a habit to re-read your favorites? If so, how
often and which titles? Have you
experimented with listening to audio books? Please share your thoughts and
criteria for a good listen. We're all ears! 😉
Written on: July 7th, 2008 in Learning Journeys
Honore here:
I have just returned, Sunday before last, from a week-long visit to the desert
isle of Aruba – what a grand experience: sitting on the beach, staring out at
the sky, the ocean, the birds in flight and on the beach, constantly foraging
for food…you haven't "lived" until you've seen a pelican dive
vertically into the ocean for a fish or two. All along the stretch of beach
were big barricades, demarking places where sea turtles had laid eggs, as many as
40+. I never saw any babies but my friend did one morning. I imagine it was an
amazing sight.
I
walked; I ventured into the ocean -though I much preferred the pool; I read; I
wrote and sketched in

my Between the Lines journal – but mostly I sat
and stared out at the horizon, the clouds, and contemplated: Why do the trade
winds always blow? How could people pre-1942 conclude the world was flat? What
causes the azure blue and dark grey bands of color in the ocean? Why isn't the
perspective right in my sketches? What drawing medium suits me best? Where's
the library? Could I live here forever?
So,
now I'm back home and it feels right to be here; I shall revisit—in my mind's
eye, my journal and sketchbook, photos and other projects—the sights and sounds
of my week on a desert isle…and oh, I'll also find the answers or
explanations for some of my questions. I know where the library is.