Category: Archives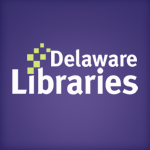 Facebook Twitter Pinterest Flickr Google+ YouTube Instagram
Written on: February 9th, 2015 in Archives
The News Journal recently highlighted coding classes offered in libraries throughout the state,"Code class sets early computing path for Delaware youth." "At the center of each session is Scratch, a sort of gateway activity into coding, developed by the Massachusetts Institute of Technology. Its approach offers users a simple, block and symbol-based "language" that encourages […]
Read More
Written on: January 22nd, 2015 in Archives
We Geek the Delaware Dream is a statewide initiative to help citizens realize their dreams for the future and position public libraries as change agents. Visual maps are specific to the community conversations that took place at 6 public libraries. Recently on the IMLS facebook, Delaware Libraries, Laurel's Visual Map was featured and also tweeted. […]
Read More
Written on: December 11th, 2014 in Archives
Library staff from across the state of Delaware are invited to apply to participate in ILEAD USA Delaware 2015. The Division of Libraries has been promoting this continuing education library immersion program over the past several months, encouraging library staffers whose positions may range from part-time pages to full-time librarians […]
Read More
Written on: October 22nd, 2014 in Archives
Libraries offer fun and engaging programs for all ages, and language programs are an important part of these offerings.  The Corbit-Calloway Memorial Library recently hosted "Uno, Dos, Tres con Andrés!" – a high energy bilingual language program. "The kids get a lot out of these kinds of programs. When they go home they're speaking some […]
Read More
Written on: October 15th, 2014 in Archives
Questions about Ebola? Am I in danger? Can I travel? The Division of Libraries now has a LibGuide on the Ebola virus. This guide gives you news, research resources and authoritative information together in one finding aid.
Read More
Written on: September 29th, 2014 in Archives, Director
The Institute of Museum and Library Services (IMLS) recently interviewed State Librarian, Dr. Annie Norman, about how the needs of library users are changing and evolving. It's an interesting topic and a worthwhile read. Thanks for the support IMLS!
Read More
Written on: September 16th, 2014 in Archives, Entrepreneurship
Fall is in the air – a time to harvest our bounty! At the Delaware Libraries Inspiration Space, we have been talking to Delawareans to find out how libraries can help to water, nurture and grow entrepreneurship in Delaware. We continue to urge people to share ideas with us via this blog. Now we want […]
Read More
Written on: July 22nd, 2014 in Archives, Entrepreneurship
Happy Summer fellow Delawareans – Please join the Delaware Division of Libraries in a conversation: How can we water, nurture and grow entrepreneurship in Delaware? There are already great resources and supports in some areas, but let's take this to the best step (not the next step)! In Delaware, our very own Small Wonder, what […]
Read More
Written on: February 17th, 2014 in Archives
Program makes popular eBooks available to all patrons without waitlists or holds Delaware Libraries today announced that they will be taking part in the Big Library Read program. Library card holders will be able to borrow and enjoy the cooking eBook Keys to the Kitchen by Food Network star Aida Mollenkamp, starting February 17th and concluding […]
Read More
Written on: February 7th, 2014 in Archives
On February 7, 1964, The Beatles flew from London to New York City for a ten day American tour, including 3 performances on the Ed Sullivan show. There is a new LibGuide commemorating this historic time in music and pop culture. Follow their visit with a timeline; read new books about them; discover […]
Read More