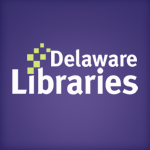 Facebook Twitter Pinterest Flickr Google+ YouTube Instagram
Archived Posts From: 2013
Written on: November 19th, 2013 in Archives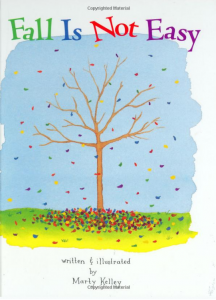 It's the time of year for apple cider and pumpkin pie, harvest festivals and hayrides. Children's Librarians in Delaware's public libraries picked a fantastic selection of books for the fall season and Thanksgiving holiday. So as the leaves change colors and the weather cools, enjoy these fun reads for children.
'Twas the Night Before Thanksgiving by Dav Pilkey
A Turkey for Thanksgiving by Eve Bunting          
Arthur's Thanksgiving by Marc Brown                 
Cranberry Thanksgiving by Harry and Wende Devlin    
D is for Drum: A Native American Alphabet by Debbie and Michael Shoulders
Fall is for Friends by Suzy Spafford           
Fall Is Not Easy by Marty Kelly       
Fall Leaves Fall by Zoe Hall 
Hard Scrabble Harvest by Dahlov Ipcar    
I Know an Old Lady Who Swallowed a Pie by Allison Jackson           
Leaf Man by Lois Ehlert      
Leaves! Leaves! Leaves! by Nancy Elizabeth Wallace        
Merrily Comes Our Harvest In: poems for Thanksgiving by Lee Bennett Hopkins      
One is a Feast for a Mouse by Judy Cox    
One Little, Two Little, Three Little Pilgrims by B. G. Hennessy    
Over the River and Through the Wood : the New England Boy's Song About Thanksgiving Day by Child, Lydia Maria    
Pumpkin Day! By Nancy Elizabeth Wallace          
Sometimes It's Turkey, Sometime It's Feathers by Lorna Balian
Squanto and the First Thanksgiving by Joyce Kessel      
T is for Turkey by Tanya Lee Stone           
Thanks for Thanksgiving by Julie Markes 
Thanksgiving at the Tappletons' by Eileen Spinelli         
Thanksgiving Cats by Jean Marzollo          
Thanksgiving in the White House by Gary Hines 
That apple is mine! By Katya Arnold         
The 14 Forest Mice and the Harvest Moon Watch by Kazuo Iwamura
The Best Thanksgiving Ever by Teddy Slater       
The First Thanksgiving by Jean Craighead George     
The Huckabuck Family & how they raised popcorn in Nebraska and quit and came back by Carl Sandburg         
The Little Old Lady Who Was Not Afraid of Anything by Linda Williams          
The Very First Thanksgiving Day by Rhonda Cowler Greene     
This First Thanksgiving Day Laura Krauss Melmed
This is the Turkey by Abby Levine
Trucktown Trucksgiving by Jon Scieszka  
Turkey Pox by Laurie Halse Anderson      
Turkey Trouble by Wendy Silvano  
Who Loves the Fall? By Bob Raczka
Special thanks to the Brandywine Hundred, Bridgeville, Delmar, Dover, Georgetown, Hockessin, Kirkwood, Lewes, Millsboro, New Castle, Newark, North Wilmington Branch, Rehoboth Beach, South Coastal, and Woodlawn Public Libraries for contributing to the list!
Connect with us:
Written on: November 15th, 2013 in Archives
November 22, 1963, the date of the assassination of President John F. Kennedy, remains one of the few dates in modern history that everyone who was alive at the time can recall where they were when they heard the news. I was in grade school when the Principal came in after lunch and told everyone to go home but didn't say why.
A new LibGuide has been created to commemorate  the 50th anniversary of this tragic event. Newspaper accounts of the day and its aftermath, the Report from the Warren Commission, video of Walter Cronkite's broadcast, a site that researches the various conspiracy theories, and more can be found here: http://guides.lib.de.us/kennedy