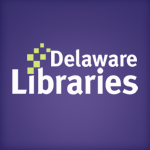 Facebook Twitter Pinterest Flickr Google+ YouTube Instagram
Q: "How do I find out where the Presidential candidates stand on issues?"
Written on: October 21st, 2012 by: cathay in Blog Posts, Q & A's
Q:  "I am getting ready to vote and want to know where the candidates truly stand on the issues.  Where can I find unbiased information about that?"
The U.S. Presidential election is coming right up and it's great you asked!  There are quite a few online resources that show who are on the ballots and where they stand on issues; so many in fact, I will offer three for their reliability, neutrality, and ease of use.
1.  ProCon.org offers a comparison chart that shows Presidential candidate stands on 68 issues.
2.  Project VoteSmart offers a "VoteEasy" area that gives a way for you to select an issue and see how the candidates measure up.
3.  2012 Candidate Comparison gives multimedia and summaries of candidate voting histories and speeches.
You may also be interested in a previous blog posting, "Where is my voting place?" from July, 2012.
The Presidential election takes place on Tuesday, November 6, 2012.  For election results, you may be interested in the Office of the State Election Commissioner's site.
If you ever need any help finding information, please feel free to ask a Delaware librarian, anytime!   You can do this in person at your local library, or online through our Ask a Librarian Delaware virtual reference service at:
http://lib.de.us/askalibrarian