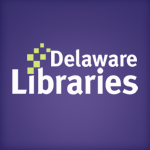 Facebook Twitter Pinterest Flickr Google+ YouTube Instagram
Open Library & e-Books
Written on: November 29th, 2011 by: robert.wetherall in Blog Posts, News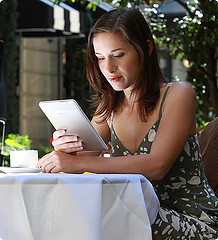 Libraries are adopting electronic books (e-books) in a big way.  The Delaware Division of Libraries has recently signed a contract with OverDrive, a library "aggregator" of electronic media, to offer this technology to Delaware library patrons.  OverDrive will offer the latest in copyrighted e-books, and it also offers access to over 34,000 older, public-domain titles.
What about the thousands of out-of-print titles which are still under copyright?  How will libraries make these resources available to their patrons?  To address this problem, Internet Archive, a non-profit organization, has recently introduced its "Open Library" resource.  This will allow patrons of cooperating libraries to borrow these e-books at no cost to them.
At the recent meeting of the Chief Officers of State Library Agencies (COSLA) in New Mexico, COSLA unanimously approved a memorandum of understanding with Internet Archive.  State librarians in all 50 states will coordinate a project to acquire and digitize 1,000,000 copyrighted titles and make them available to their patrons.  Here in Delaware, State Librarian, Dr. Annie Norman, will be the point person on this project.
The Open Library lending program encourages libraries to send their books to the Internet Archive to be digitized. Internet Archive will retain the books in storage, which will allow them to make one digital copy available electronically.  Each participating library will contribute 10 books.
There are currently 100,000 titles in the Open Library.  More than 1,000 libraries in eight countries are participating.  To learn more about the Open Library, see their homepage (http://openlibrary.org/borrow).
Don't want to miss news or blog posts?  Like us on Facebook or follow us on Twitter.
Flickr photo courtesy of goXunuReviews