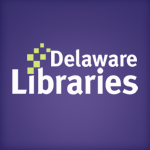 Facebook Twitter Pinterest Flickr Google+ YouTube Instagram
Delaware Hurricane Information
Written on: August 26th, 2011 by: in Blog Posts
The Delaware Emergency Management Agency (DEMA) website has up-to-date information about Hurricane Irene, as well as information on how to prepare and what to do in case of emergency.
DEMA has also put together a brochure on Hurricane and Flood Safety.
For information on school and state agency closings and delays click here.
Please contact your local library directly for information on library operating hours, due dates, etc
Stay safe!