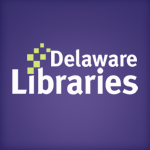 Facebook Twitter Pinterest Flickr Google+ YouTube Instagram
Archived Posts From: 2010
Written on: July 19th, 2010 in Blog Posts, Tech
UPDATE: this version of the catalog is now "live" since August 20th 2010
With the pending arrival of the New Castle County public libraries scheduled for September, it's an ideal time to update and upgrade the online aspect of the Delaware Library Catalog (OPAC, in library-ese). This next generation online catalog introduces upgrades that will make the catalog richer and easier to use.
You can "test-drive" the new OPAC at this link: http://ilstest.lib.de.us. Let us know what you think! You can start a conversation in the comments section below, or email us at: feedback@lib.de.us. Your current Kent, Sussex, or Wilmington library card and PIN can be used to log in to review the advanced services, and New Castle County library card holders accounts are also loaded into this test environment. REMEMBER! This is not the most current library card account data for you, and you can't ACTUALLY place holds or receive email updates from this site!