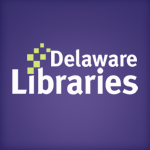 Facebook Twitter Pinterest Flickr Google+ YouTube Instagram
Archived Posts From: 2009
Written on: September 4th, 2009 in Reviews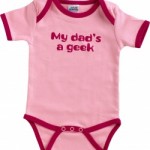 If you're a 'geek dad' like me, this question can take the place of any rugged outdoor pursuit you may otherwise be planning this holiday weekend.
If you're interested in the history of how labor day came to be, you can learn more at the Department of Labor's website. The first labor day holiday was observed in 1882 by the Central Labor Union, and in 1894 the U.S. Congress passed an act making the first Monday in September a legal holiday.
Written on: September 4th, 2009 in Blog Posts
I had just finished reading Charles Todd's extremely good new mystery, A Duty to the Dead, another book that I received in galley form while at the American Library Association Conference in Chicago, when I coincidentally discovered this story in publishers weekly which revealed that "Charles Todd" is actually a mother and son writing team, one of whom is a Delaware resident.
In fact, next Thursday the duo will be signing copies of the new book at the Stanton Borders bookstore, according to our very own Division of Arts' excellent cultural events calendar, DelawareScene.
The Todd's website includes this video introduction to the new book and its new protagonist Bess Crawford, an army nurse who bears a message from a dead patient to his family and uncovers a sinister conspiracy.
Or you can read my review, along with other library patrons opinions, which is available through the library catalog's LibraryThing book review feature. All patron review submissions are welcome- you can find instructions at this link.
Written on: September 4th, 2009 in News
On September 4th, 1969, North Vietnamese radio announced the death of Ho Chi Minh. Almost 25 years had passed since Ho, taking advantage of the retreat of the defeated Japanese army and the weakness of the postwar French government, had announced the formation of an independent Vietnamese Republic. After the division of the country under the Geneva Accords which followed the defeat of the French army at Dien Bien Phu, Ho declared war on the U.S.-supported South Vietnamese government. Despite Ho's death, and despite the promise of the Paris peace talks, the North Vietnamese continued their attempt to conquer the South, and eventually prevailed in the protracted and bloody conflict.
You can read a biographical summary of Ho Chi Minh at our online Nonfiction Book Collection, with your Delaware Library Catalog library card and PIN. Ho has been a popular subject for biographers since the beginning of the conflict with America- it might be interesting to look at the differences in how Ho was perceived in different books between 1968 and 2006, as revolutionary romanticism has been supplanted by a deeper understanding and documentation of the impact of communism in South-East Asia over that time.