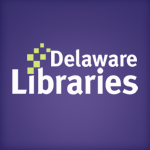 Facebook Twitter Pinterest Flickr Google+ YouTube Instagram
Duty to the Dead
Written on: September 4th, 2009 by: in Blog Posts
I had just finished reading Charles Todd's extremely good new mystery, A Duty to the Dead, another book that I received in galley form while at the American Library Association Conference in Chicago, when I coincidentally discovered this story in publishers weekly which revealed that "Charles Todd" is actually a mother and son writing team, one of whom is a Delaware resident.
In fact, next Thursday the duo will be signing copies of the new book at the Stanton Borders bookstore, according to our very own Division of Arts' excellent cultural events calendar, DelawareScene.
The Todd's website includes this video introduction to the new book and its new protagonist Bess Crawford, an army nurse who bears a message from a dead patient to his family and uncovers a sinister conspiracy.
Or you can read my review, along with other library patrons opinions, which is available through the library catalog's LibraryThing book review feature. All patron review submissions are welcome- you can find instructions at this link.