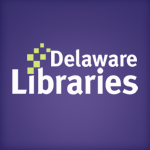 Facebook Twitter Pinterest Flickr Google+ YouTube Instagram
Archived Posts From: 2009
Written on: September 30th, 2009 in Q & A's
A: The earliest mention of a liturgical celebration of Easter I found (so far) is from an article in Church History by James M. O'Toole.
The article presents a glimpse of the history of American Catholicism through Reverend Anthony Kohlmann's sermons, as he preached in New York City from 1808 to 1809. He celebrated Easter Sunday mass in 1809.
Below is the citation and you can access the full-text article by logging in to the Delaware Library Catalog with your library card number and password. Once logged in select "Magazines and More" in the green bar and then select "Arts and Humanities."
O' Toole, James M., "From Advent to Easter: Catholic Preaching in New York City, 1808-1809." Church History, Sep94, Vol. 63 Issue 3, p365, 13p
Fun fact: According to Encyclopedia Britannica, in 1878 Lucy Hayes, the wife of President Rutherford B. Hayes, sponsored the first annual Easter egg roll on the White House lawn.
Thanks for using Ask a Librarian Delaware.  Have a question?  Ask us!
Written on: September 29th, 2009 in Blog Posts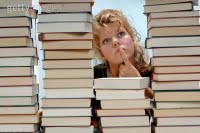 Click on the links below to get lists of new items available from the Delaware Library Catalog in various formats (lists will open in a new window):
Don't forget to check out our other blog postings. This week we've written about recent conferences attended by Division of Libraries staff, reviewed new books and websites, and answered your reference questions! You can read the rest of the blog by clicking here.




Written on: September 29th, 2009 in Blog Posts

During part of last week, two Delaware Division of Libraries' staff attended the 2009 COSLINE annual training event in upstate New York. COSLINE (the Council of State Libraries of the North East) is a group that represents 12 agencies providing statewide library services or support, and the annual meeting is oriented to sharing skills and resources between attendees, and hearing presentations from the creators of a number of groundbreaking programs.

Of course, the responses of large and small library systems to the current economic crisis were front and center in many of the sessions. The New Jersey State Library discussed their tellusyourstory website and their snapshotprogram, which reached out to state residents to collect their accounts of what their libraries meant to them and the everyday value that library programs give them.

A very good session was devoted to best practices for libraries using online social media to promote and provide access to library services. I enjoyed this session a lot, and I asked the presenter to quote me on that.) The presenter gave an entirely practical overview of the available tools and how libraries are using them to overcome their own budget and technology challenges. The Pittsfield Memorial Library in Vermont was used as an example. This very small, rural library actually closed for several months because of a lack of resources and community support. Now, run entirely by volunteers- albeit only open for 6 hours a week- it has used social media to create an online identity that places it at the heart of local activities and the town's identity. It's now so successful that the town approved the tripling of its annual budget- from $300 to $900, and with most of it's technology services based on free or open-source applications, those dollars go directly to library services and library resources!

We had a great example of the power of social media as a promotional tool over the weekend- somehow our earlier blog post about Governor Markell's humorous response to M.T. Anderson's new Jasper Dash book caught the attention of Facebook and Twitter users- Sunday is usually a quiet day for blog traffic but we got the most hits ever on the blog on the 27th, and the vast majority (nearly 150) were for the article about the governor's letter to M.T. Anderson. Most of the referrals to the blog were via twitter and facebook, including referrals an influential referral by Young Adult author Cynthia Leitich Smith.

A twitter search for mentions of the blog article showed that there was a wonderfully enthusiastic response to the Governor's letter, for instance:

@williamsdb RT @LizB best letter from gov ever @varianjohnson letter fr Governor of Delaware to M.T. Anderson

Del-awesome. RT @anindita RT @varianjohnson Letter from Governor of Delaware to M.T. Anderson

RT @KateMessner: Love it! RT @anindita RT @varianjohnson Letter from Governor of Delaware to M.T. Anderson

so proud of my home state now! Gov. of DE writes to M.T. Anderson

So thanks to the Governor again for putting his name on the letter! The public reception- across the country- was wonderfully positive and it's also a great example of the reach of our social media tools- not only did we get a positive portrayal of the state and Governor but we also created new connections with authors who we might be able to attract for future events.




Written on: September 28th, 2009 in Blog Posts

A couple of quick hits from this week's New York Times Sunday Book Reviews:
Spooner, Pete Dexter's "calamitously funny" fictional memoir gets a lengthy featured review. You can read more reviews from Publisher's Weekly and Kirkus Reviews at this link.
Seven Mile Beach, by Tom Gilling is a "deftly constructed psychological thriller…an interesting choice for book clubs."
An archive of the Times Book Review is here– all the way back to 1997. A great resource to help you find books to check out from your Delaware library.




Written on: September 24th, 2009 in Blog Posts


Click on the image for a visualization of last month's title searches in the Delaware Library Catalog

Down at the Delaware Tech Owens campus in Georgetown, students are mixing business with pleasure- J.D. Robb and MS Windows being among the top books checked out last week:




Written on: September 23rd, 2009 in Reviews

Choice Reviews Online is an amazing resource for librarians and library patrons with an interest in academic and non-fiction subjects. Most of the content is subscription-only, but there is enough free content to make an occasional visit worthwhile.
I use Choice primarily as another source to find out about high-quality free public websites- as a subscriber I can set up interest lists to have titles within specific topic areas sent to me, and I use this service to get monthly lists of websites that have been reviewed and recommended by Choice reviewers, who are mostly academic librarians and subject specialists. After a visit, I usually add these links to one or other of our website collections (you can read more about how we "collect" websites at this link)
This month's reviews offered a typically great selection of websites on all kinds of topics:




Written on: September 22nd, 2009 in Q & A's

A:  According to the US Energy Information Administration the top 5 oil producers are:

1.    Saudi Arabia (10,782 barrels per day)

2.    Russia (9,790)

3.    United States (8,514)

4.    Iran (4,174)

5.    China (3,973)

The top 5 oil consumers are:
United States (19,498 barrels per day)
China (7,850)
Japan (4,785)
India (2,940)
Russia (2,900)
Thanks for using Ask a Librarian Delaware.  Have a question?  Ask us!
Written on: September 22nd, 2009 in News
Click on the links below to get lists of new items available from the Delaware Library Catalog in various formats (lists will open in a new window):
Written on: September 21st, 2009 in Blog Posts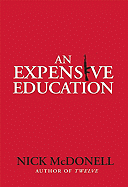 My read of the week this week is Nick McDonell's Harvard- situated espionage novel Expensive Education. It's been getting rave reviews across the board, and I found it "slippery, convoluted, but intensely enjoyable"- you can read my full review here.
You can also read some excerpts of it here courtesy of google books (opens in a new window). The novel blatantly ends on an ambiguous note that leaves the door wide open for a sequel, and I for one will be very happy to see one.
In the New York Times today, featured reviews include Joyce Carol Oates' Little Bird of Heaven. This is Oates' third book this year! While the Times gives praise for its shifting style, from melodrama to thriller to existential feminist drama, Kirkus Reviews, in contrast found the narrative "bloated", but calls it "one half of a masterpiece" for its superbly realized male characters.
Another review serves up much lighter fare, and given Jay Leno's newly launched semi-primetime show, I'm Dying up Here is a timely reminder of when today's late-night greats worked for nothing in back-room clubs, notably L.A.'s Comedy Store.
Written on: September 21st, 2009 in Blog Posts
This week, the 'little town too big for one state' celebrates its 150th birthday. Delmar has packed a lot of history into that time, including devastating fires and a stint as the 'Strawberry Capital of the Nation', and is also the birthplace of William Alland, who produced incredible 'b'-rated movies like 'Creature from the Black Lagoon' and "It Came from Outer Space' throughout the 1950s
Delmar Public Library will be celebrating the town's birthday with an open house between noon and 7 p.m. on Tuesday September 22nd. They are the only Delaware public library to provide services across a state border, with about a third of their 6,000+ registered patrons being Maryland residents from the other side of State Street and a similar amount of the 1/4 million checkouts since 2005 going south of the state line.