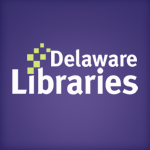 Facebook Twitter Pinterest Flickr Google+ YouTube Instagram
Archived Posts From: 2009
Written on: March 31st, 2009 in News
One of the favorite authors at my house is Amy Krouse Rosenthal. She's predominantly an author of books for children, with a nice line in whimsy and enchantment- her latest book, "Duck! Rabbit!" is a literary take on an optical illusion. Her book for adults, "Encyclopedia of an Ordinary Life" was one of my favorite books of the last 5 years, however- a sort of a "list" book, detailing the seemingly mundane details of daily existence and making them magical.
Making life magical seems to be Rosenthal's mission- her ongoing multimedia project, beckoning of lovely, is heartbreakingly naive, funny, and wonderful- you're guaranteed to leave the experience less cynical than when you came in.
A couple of weeks ago, Rosenthal sent out a message to fans offering to call and sing them a lullaby. My wife signed up, and indeed, at 9.30 p.m., Rosenthal called, chatted for a while, and sang. She didn't know my wife's favorite lullaby, "God Speed" by the Dixie Chicks, but I heard that the song she chose was lovely, and that she has a nice voice.
Written on: March 30th, 2009 in Learning Journeys
Laura here: Before I left on a business trip in February my local
library let me know a book I had requested was available. This
non fiction story was about a grown daughter's journey with her father after he
was diagnosed with Alzheimer's. Not the light reading I was looking for—I'd read it later. I decided it
was too close to home right now as I have been caring more and more for my mom
as her dementia takes more and more of her independence.
At the airport the next day still wanting a good read for
the flight I picked up the first novel that 'spoke' to me from the shelf. Still
Alice by Lisa Genova, the title was intriguing— there was so much said and
unsaid in those two simple words. What would make her no longer Alice? I am also attracted
to fonts and the design of the books and particularly liked the 'play on words'
of the title printed in caps except for the small 'i' in each word:
STiLL ALiCE. All these
'green lights' led me to read the inside flap to discover it was a story of a
woman with early onset Alzheimer's disease. Yes, I got the message and bought
it!
The author took a risk with this book as the main character
tells her own story told from her faulty and undependable point of view instead
of from her loved one's points of view. This makes for a realistic, heart
rending, wholly believable character and storyline. Fiction usually serves to
entertain but a well written successful story can enlighten a reader in
unexpected ways as happened to me as I read Alice's journey. I was able to empathize with
my mom's struggles from the inside
instead of as an observer. I experienced the fear and doubt that she does and
was reminded that inside the elderly body I see is a young woman filled with dreams and passions.
Reading this book was a powerful awakening for me to be
empathetic, more
patient; I also listen closely now with my wise self instead
of the ears of a dutiful daughter. I'm learning to be my mom's friend and
memory keeper—and feel honored to be entrusted with her treasures. Together we
are finding the gift inside the tragedy; bless you Lisa for sharing Alice's story.
Written on: March 26th, 2009 in News
We do receive feedback from library patrons requesting that we look into ways in which accessing the library catalog could be made more direct, or if we can provide a direct login option from any of the library websites who connect to it.
While we continue to look at the technical feasibility of offering the various libraries in the Delaware Library Catalog a direct account login option from their homepages, we're also keen to promote the use of our "portal" page at lib.de.us. However, we do recognize the importance of the "three click rule" and clearly, we're breaking it in some cases (although it is an informal rule…)
To get to your list of checkouts and holds, for instance, requires the following navigation from the original library website
catalog link
catalog portal
search/check account
enter ID and PIN
My account
Review my account
I think that's five clicks, but I lost count…
We are currently testing a reconfiguration of the login process, and would like feedback from catalog users and library patrons. We can set up the system to provide a shortcut directly to the review my account info screen (which lists checkouts, holds, usage fees, and library messages) as soon as a patron enters their ID and PIN. You can see an example of how that would look here.
Let us know what you think. Does this configuration work better for you?
Written on: March 25th, 2009 in News, Reviews
The 2009 James Beard Foundation awards for excellence in the food and beverage industry highlight chefs, restaurants, TV shows, and of course, books. Not too many 'celebrity chefs' here, although I ate at a Gordon Ramsay restaurant in London last year, and it was wonderful!
This year, the Foundation has selected a number of great books, including ethnic and regional cookbooks, books on wine, and the ethics of consumption. Here are some selected titles available from the Delaware Library Catalog:
Jewish Home Cooking, by Arthur Schwartz
Screen Doors and Sweet Tea, by Martha Hall Foose
Art and Soul of Baking, by Cindy Fuchet
WineWise, by Steven Kolpan
In Defense of Food, by Michael Pollan
Written on: March 24th, 2009 in Learning Journeys

Kathy here: With 10 weeks of experimentation under my belt, today I report back to you about my newsfeed aggregator adventure. Picture me logging into my email each morning; clicking open the digest; and then clicking open my mind for what has arrived in my mailbox from cyberspace the day before. Some days the updates are short; some days the updates are a bit too long…it doesn't matter. This process of dipping my toes into pools of information, commentary and art exhilarates me every time. Likewise, the format has helped delineate my current learning in a bunch of ways!
Here's how:
*Remember the original intent was to get me/keep me up to speed with new tech toys and terms. Has it worked? Absolutely! As I work through the digest, I keep running lists of bits that beg for definition or additional investigation. For instance, I now know about zombie computers…and Joomla…and Gravatar…and mashing.
*The links in the digest are live. My web extends directly out of the context that led me there fostering deeper understanding and encouraging more discoveries.
*My "Must Read" list has never been richer thanks to the reviews and recommendations…with full graphic beauty…that the digest delivers to me.
The paralysis mentioned in the title? Well, that stems from my now-near-automatic tendency to add a site to my list. I'm up to 15 entries. But, one must draw the line somewhere, right? Otherwise, this discreet little tool will become a weighted thing that fails to serve. So, I just deleted Career Renegade and TED: Ideas Worth Spreading.  How are you, not just managing, but flourishing amid this bombardment of information? We can use all the help we can get, can't we?
Written on: March 24th, 2009 in News
At this particular time of budgetary woe- both individual and institutional- it becomes more and more important to know that you're receiving value from the things you buy and the things you pay for.
Movie theater and video store visits, trips to the bookstore, mornings at the local cafe…other than giant buckets of soda, your local library can match most of what you'll receive from those outlays without any money leaving your pocket! One English library system even uses the line "Buy none — get thirty free!" to promote library services. We can do better than that in the Delaware Library Catalog, where patrons can check out up to fifty items at once.
You can get some idea of the potential savings you either could make by making a move to your local library, or the savings you are already making, by taking a moment to use our new "library value calculator" (click here to open in a new window). Costs of various items you can find and use at your local library are based on local measures where possible, including movie and museum admission, average costs of books and magazines, and video rental fees.
Written on: March 23rd, 2009 in News
While I am the biggest fan of our library catalog portal page, which is full of helpful and entertaining content, I do understand how some people might want to skip over it and go straight to their own account to access the library resources.
To this end, it is possible for patrons to customize a URL that logs them in automatically to their library account- with the strong caveat that you should only do this on your home or private computer, and not share it with anyone, because it embeds your account number and password directly into the link.
To create the custom login URL, simply add the appropriate info to the xxxx fields in the following link, paste it into your browser and bookmark, or create a desktop shortcut. user_id is the barcode number from your library card and password is the four-character login that you use to access your account:
http://ilsapp.lib.de.us/uhtbin/cgisirsi/x/x/0/57/49/?user_id=xxxxxxxxxx&password=xxxx
Written on: March 22nd, 2009 in Reviews
Your weekly links to selected items from the New York Times book review section. And feel free to chime in with any recommendations or interesting titles you might have just seen.
Have a great week! See you in the library soon.
Written on: March 20th, 2009 in News
State government, like any large organization, produces a tremendous amount of information on a daily basis, much of which could be of interest to different individuals and interest groups within the state, if only they could find it!
While the state continues to move forward in finding ways to communicate with its citizens, State agencies have been using listserv technology for many years to distribute alerts and announcement by email, as well as provide forums for discussions of area of interest and concern. You can see a list of all state agency listserv forums at this link.
These lists are used by different agencies to distribute media releases, announce meetings or agendas of meetings, or gather feedback from interested parties on the issues that concern the agency.
DNREC has a the most lists by agency available, from beach quality advisory bulletins to mosquito spraying announcements.
There are a number of different alert services available from the
Delaware Information Subscription Service– not only school closing announcements, but also sex offender registry notifications, legislative and regulatory announcements that can be customized to your specific area of interest or concern, press releases from the Governor's Office, and the Delaware Public Archives' "This Day in Delaware History" daily bulletin.
Written on: March 18th, 2009 in News