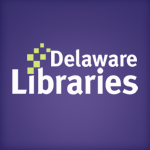 Facebook Twitter Pinterest Flickr Google+ YouTube Instagram
Archived Posts From: 2014
Written on: December 11th, 2014 in Archives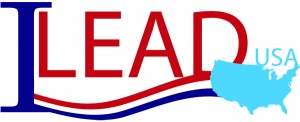 Library staff from across the state of Delaware are invited to apply to participate in ILEAD USA Delaware 2015. The Division of Libraries has been promoting this continuing education library immersion program over the past several months, encouraging library staffers whose positions may range from part-time pages to full-time librarians to identify a community need that can be addressed through an innovative use of technology. That is the core of ILEAD – a program that teaches library staff to work with each other using participatory and emerging technologies to solve a community need.
ILEAD, a clever acronym for Innovative Librarians Explore, Apply, and Discover, was initiated by the Illinois State Library (ISL) and will be funded in 2015 by an Institute of Museum and Library Services (IMLS) Laura Bush grant through the ISL and by the Delaware Division of Libraries.
Last year my colleague and I traveled three times to Springfield, Illinois, to participate in the fourth cohort of ILEAD as Apprentices. Along with ten* other states, we observed 25 Illinois library staffers as they progressed on their team projects, during the time span of March 2014 through October 2014. We watched the teams develop their leadership and team building skills as they learned new technologies to fulfill their project goals and better serve their communities.
By the end of the final session in October, these exceptional staffers were roaring to return to their libraries, armed with their ILEAD experience, claiming "[ILEAD] will challenge you. It will reaffirm your belief in what you're doing. It'll make you happy … Just join." A.Y. from the I GED U team, 2014
Past projects include:
Engaging Ones – developed a geo-location capable software application to connect teens with librarians and library programs near their current location. Resulted in IMLS Sparks! Ignition grant.
Grow Digital – a centralized site for people struggling with digital literacy where they can acquire the digital skills needed to function well in today's society.
Robot Test Kitchen – reviews of robotic tools for use in a public library setting.
Sharing Useful Professional Electronic Resources – a collection of digital resources organized by school librarians to reflect the Common Core standards for language arts.
The Division of Libraries is bringing this extraordinary program to Delaware in 2015. We are in search of innovative library staff, mentors and instructors.
You can find additional information on ILEAD USA Delaware 2015 at guides.lib.de.us/ILEADDelaware2015
*Colorado, Illinois, Maine, New York, North Dakota, Ohio, Pennsylvania, South Carolina, Utah, Wisconsin (Other states participated as Apprentices and will not be replicating the program in 2015)