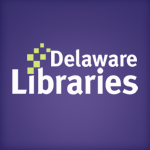 Facebook Twitter Pinterest Flickr Google+ YouTube Instagram
Archived Posts From: 2014
Written on: October 22nd, 2014 in Archives
Libraries offer fun and engaging programs for all ages, and language programs are an important part of these offerings.  The Corbit-Calloway Memorial Library recently hosted "Uno, Dos, Tres con Andrés!" – a high energy bilingual language program.
"The kids get a lot out of these kinds of programs. When they go home they're speaking some of these words, they're humming some of the tunes. And I think the kids learn to love coming to the library."
–Karen Quinn, Corbit Calloway Memorial Library Director
Written on: October 15th, 2014 in Archives
Questions about Ebola? Am I in danger? Can I travel?
The Division of Libraries now has a LibGuide on the Ebola virus. This guide gives you news, research resources and authoritative information together in one finding aid.