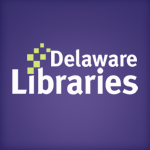 Facebook Twitter Pinterest Flickr Google+ YouTube Instagram
Archived Posts From: 2014
Written on: February 17th, 2014 in Archives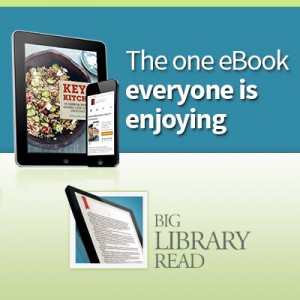 Program makes popular eBooks available to all patrons without waitlists or holds
Delaware Libraries today announced that they will be taking part in the Big Library Read program. Library card holders will be able to borrow and enjoy the cooking eBook Keys to the Kitchen by Food Network star Aida Mollenkamp, starting February 17th and concluding the morning of March 5th by visiting http://delaware.lib.overdrive.com. Patrons will be able to select a lending period of one, two, or three weeks, which begins at the date of checkout.
Keys to the Kitchen is a cookbook by definition, but it's much more than simply directions to get from page to plate. Author Aida Mollenkamp provides helpful how-to information on everything from proper knife skills and finding the right ingredients to throwing a show- stopping cocktail party. It doesn't just provide ideas on what to cook, but also walks the reader through how to cook
The Big Library Read is an international program that gives libraries and library patrons unlimited simultaneous access to a popular title during the program, creating a virtual, global book club. Interested patrons will be able borrow Keys to the Kitchen using a valid library card, and enjoy on all major computers and devices, including iPhone®, iPad®, Nook®, Android™ phones and tablets, and Kindle® without worrying about wait lists or holds. Titles will automatically expire at the end of the lending period. There are no late fees!
The Big Library Read program is made possible through a partnership between OverDrive, the leading supplier of eBooks and more to libraries, and Chronicle Books, publisher of Aida Mollenkamp's all-purpose guide to becoming a more adventurous cook. To borrow the eBook version of Keys to the Kitchen as part of Big Library Read, patrons can visit http://delaware.lib.overdrive.com.
Written on: February 7th, 2014 in Archives
On February 7, 1964, The Beatles flew from London to New York City for a ten day American tour, including 3 performances on the Ed Sullivan show.
There is a new LibGuide commemorating this historic time in music and pop culture. Follow their visit with a timeline; read new books about them; discover their impact on music even today; watch all 3 performances on the Ed Sullivan Show. As an added bonus, there is also a video of an Academy Award winning actress who took part in the original Beatlemania.
http://guides.lib.de.us/beatles