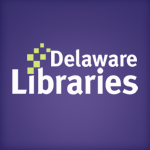 Facebook Twitter Pinterest Flickr Google+ YouTube Instagram
Archived Posts From: 2013
Written on: July 31st, 2013 in Archives
Did you miss WHYY's Delaware First coverage of Simple Gifts musical performances in libraries? Watch online!
Watch First for Friday, July 26, 2013 on PBS. See more from First.
Simple Gifts has been making beautiful music for years. This summer they brought that music to Delaware's libraries both to entertain and teach kids of all ages about music from around the world. First Experience caught up with them at the Hockessin Library as they brought the simple gift of music to a very eager audience.
Connect with us:
Written on: July 3rd, 2013 in Archives
For readers who enjoy connecting with their favorite authors on a Kindle, Nook, iPad or Tablet, Delaware Libraries can-do! Learn how the libraries are out-in-front with digital collections and free classes to help any reader get connected with online book borrowing. Check out this story about e-books and the Lewes Library…and then start checking out your favorite titles… right from your home computer!   www.delawarelibraries.org
Connect with us: