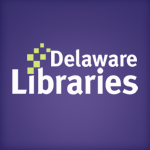 Facebook Twitter Pinterest Flickr Google+ YouTube Instagram
Archived Posts From: 2013
Written on: January 20th, 2013 in Archives, Q & A's
Q: "Is there an easy way to find out when I need to prune, plant, mulch, weed? I'd like a monthly gardening list that I can use online, and need ideas for making my garden great this year."
There are many great resources for our Delaware gardens and landscapes. Let's start with the Delaware Master Gardener's tips, giving ideas for what to do and when to do it by week and month.
Master Gardeners share their expertise through the Cooperative Extension. You can view the Cooperative Extension for Delaware's information by county, and take workshops that support local learning about plants that do well in our environment, what best grows when and how to diagnose/treat problems and common pests. The CE is committed to sustainable, healthy gardens and landscapes and promotes the knowledge and use of native plants.
On a Federal level, the USDA offers gardening tips per state and region.
It's not too early to think about preparing for spring planting. Mother Earth News gives month-by-month lists for what to plant each month; the planting season begins with February! Many avid gardeners in Delaware enjoy planning their gardens while tending to their yards and landscape even in January– weather permitting. Indoors, seedlings such as pansies can be started for those early spring cold-tolerant plants.
The Delaware Library Catalog offers many books for planning and organizing year-round planting, pruning, and tending. We find specific resources in print and on DVDs to help motivate and inspire you while you plan out each step of the way toward a beautiful garden. Here are three options:
'Four Seasons Gardening: a month-by-month guide to planning, planting, and carding for your garden' by Ann Reilly
'Gardener to gardener almanac & pest-control primer : a month-by-month guide and journal for planning, planting, and tending your organic garden' by Vicki Mattern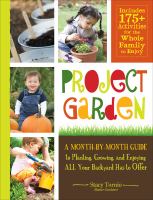 and
'Project garden : a month-by-month guide to planting, growing, and enjoying all your backyard has to offer' by Stacy Tornio.
Before we know it winter will be gone and new flowers and seedlings will be bursting forth!
Thank you so much for your timely question to our Delaware Libraries. We're happy to help with all your information needs and library questions, whether it's in our library buildings or online. We're here to help make your life a little easier!