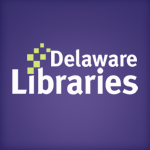 Facebook Twitter Pinterest Flickr Google+ YouTube Instagram
Q: "What are some New Year's Eve rituals?"
Written on: December 31st, 2012 by: cathay in Blog Posts, Q & A's
Q: "I'm trying to find out about what some people in different cultures do to prepare for a new year to start a family tradition beyond what we normally do.  Can you suggest any?"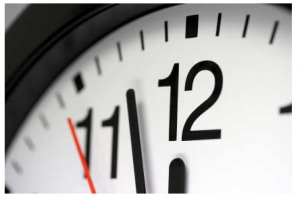 This time of year many of us review reflections about the year past, and plan for an evening watching the Times Square ball drop or attending a local celebration. As your question precludes, there are other ideas to bring in, and ring in, the New Year.
Setting the tone for how our year will go seems to be the theme for many of these rituals.  For example, a blogger and writer named Robin Brande offers suggestions based upon Korean traditions.  In her blog, she points out the idea that we can concentrate on some aspect of change for the upcoming year, from being healthy to having abundance.
Many rituals in the U.S. and around the globe focus upon interesting acts while counting down to midnight to promote good luck and prosperity.  For example, you might know someone who eats black-eyed peas on New Year's Day. 
According to this DivineCaroline article, "'Each pea has an eye in it and there's a sense of looking into the future and bringing good luck to people who eat them,' said William Ferris, a professor at the University of North Carolina and co-editor of the Encyclopedia of Southern Culture."  If you are traveling or feel like trying out a new dish at home, it may be lucky to seek out culinary delights that bestow the best for a New Year, as described on CNN's article "10 global New Year's Eats" by Amanda Kludt.
Cleaning the house and clearing out the clutter is a common theme, such as described on this Huffington Post article by Carolina Moreno, "New Year's Eve Traditions and Superstitions:  22 Latino Rituals to Guarantee a Prosperous 2013.  Last year, the New York Times also gave succinct suggestions from many countries such as the laughing in the New Year (from Japan).
While prepar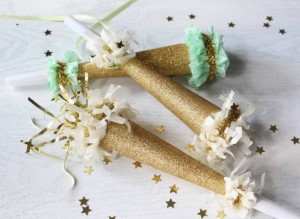 ing for the new day in our new calendar year, you also may like to know how to say "Happy New Year" in another language.  Here is a list from HubPages on "How to Say 'Happy New Year' in 165+ Languages".  If you live in Sussex County Delaware, you may freely use Mango Languages online – one of the many resources you can access through your library card.
The Delaware Library Catalog provides some further reading for traditions and ways to celebrate the New Year.  Most of Delaware's public libraries will close at 5pm today for New Year's Eve and through New Year's Day, and will reopen for business on Wednesday, January 2, 2013.  Remember that even if your library building is closed, we're always open online through our Ask a Librarian Delaware service.
Setting up a new way to roll out the old and bring in the new is always an opportunity to enrich our lives and set the way for lasting resolutions.  Whichever way you decide to spend the last day of 2012, may it be fun and peaceful, reflective and full of anticipation for better times to come.
Thank you again for your question and for your support of our libraries!
Happy New Year from all of us at your Delaware Libraries!