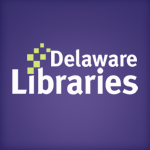 Facebook Twitter Pinterest Flickr Google+ YouTube Instagram
Q: "Is Santa Claus real?"
Written on: December 22nd, 2012 by: cathay in Blog Posts, Q & A's
Q:  "I want to know if Santa is real.  Do you know?"
Thank you for your timely question!  Every holiday season this question comes up and it's great that you are asking a librarian.
There is a lot of discussion about Santa this time of year, and questions about how he can manage the amazing trip around the globe to give us presents using a sleigh and flying reindeer.
Santa has been a legend for a long time.  History shows us that Santa has had various names, such as St. Nicholas and Kris Kringle, and that there are similar legends about him in different parts of the world and in different times.  One source, the Unmuseum, tells us that "the original St. Nicholas lived in southwestern Turkey in the 4th century."
According to Wikipedia, which is often a helpful starting place for questions dealing with folklore, earliest traces of Santa show up as far back as the 1820s.  This means your parents, their parents, their parents' parents, and their parents' parents' parents probably marveled about Santa, too.
Remember that Wikipedia is easily edited, so it's always good to verify the information found there with other sources.  Let's turn to some now to find more about Santa and the history of how many people from all over the world celebrate this festive time of year.
The spirit of Christmas that we enjoy today, and one that Santa often represents for us, was not always allowed.  In fact, according to an archived article from the BBC, in England a "strict protestant, Philip Stubbes, in the late 16th century, express[ed] the Puritan view that Christmas was a dangerous excuse for excessive drinking, eating, gambling and generally bad behaviour."  By 1644, Christmas celebrations were illegal, but this was unpopular and by 1660 (under a new Monarchy) people were openly celebrating again (but in a more subdued manner).
Another history comes from a Denmark site all about Santa.
Fast forward to 1897 – over a hundred years ago! – when an eight-year old girl named Virginia asked the same question you did.  She wrote to the local newspaper to ask if Santa is real since she was told by her father that The Sun newspaper, never lied.  The famous response was written by the Editor, Frances P. Church who stated, "Yes Virginia, there is a Santa Claus."  He went on to say, "He exists as certainly as love and generosity and devotion exist, and you know that they abound and give to our life its highest beauty and joy."
Some people think that the Santa we know today was actually created as a way to advertise a certain brand of soda.  Snopes is a good site to use for separating fact from fiction.  According to Snopes the modern image of Santa was not made up a company, but has been used by them.
If you'd like to look for Santa on Christmas Eve, chances are you'd have a hard time seeing him since it looks like we'll have cloudy skies Monday night this year.  However, you can use the NORAD Santa Tracker to see his progress around the world.  They even have a countdown to Christmas!
May the joyous spirit of the season be with us all throughout the year.
Happy Holidays from all of us at your Delaware Libraries!