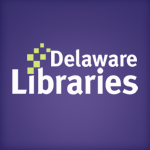 Facebook Twitter Pinterest Flickr Google+ YouTube Instagram
Q: "Are there fewer human genes than originally thought?"
Written on: December 2nd, 2012 by: cathay in Blog Posts, Q & A's
Q: "I was reading a Robin Cook novel and in this, one character stated to another that there are fewer human genes than originally thought.  I got to wondering; is this true?"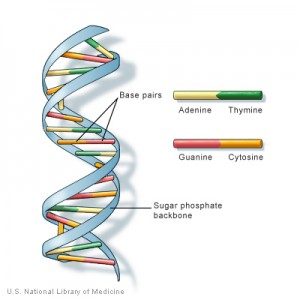 It's interesting how much we learn from authors who do their research!  Yes, according to such resources as the National Academy of Sciences it's true that the original number of human genes was estimated to be much larger than what is now being accepted.  But it's also worth noting that the actual number is not only being determined, but the type of human gene discussed is the protein-coding genes.  Non protein-coding genes are still up for debate.
A 2012 explanation is found on Wikipedia:
"The number of protein-coding genes within the human genome remains a subject of active investigation. A 2012 analysis of the human genome based on in vitro gene expression in multiple cell lines identified 20,687 protein-coding genes. Historically, the estimate of the number of protein genes has varied widely, from as many as 2,000,000 in the late 1960s to approximately 40,000."
Wikipedia is easily edited and because of that, it's good to double check the information with other reliable sources.  It is also a great starting point for looking up information since the references listed in the bibliography can be easily used (and are often primary sources).
The U.S. Department of Energy offers The Human Genome Project Information. Coupled with their Genomic Science Information and we can gain a sense of where this mapping came from and where it already has had positive effects.
The Human Genome Project was established by the National Institutes of Health and the U.S. Department of Energy, and the project completed on April 14, 2003.  Ongoing studies and research are available, along with an area for students and teachers.  There is even a National DNA Day (next one is on April 25, 2013)!  The  Genome Sequencing Program is part of the Human Genome Project, and it works to rank or order genes so we can better understand the origins of genes and gene families, learn how to prevent and treat diseases, and more.  Another informative source is from Michael's 2008 article, "How Many Genes Do You REALLY Have?" on the site Science 2.0.  Links on this posting include the incredible Genome Table Browser, from the University of California at Santa Cruz.
Books help us learn about ourselves and the world around us in many ways!  Thank you for verifying the information by asking a librarian.  We love looking up information and finding excellent resources to share.
Please feel free to ask questions of your Delaware Libraries anytime, in person or online using our live, chat library service called Ask a Librarian Delaware.  We appreciate your service very much! We hope to see you in our libraries and online using our resources soon!